No. 10 Plea: Manchester United Fans Beg David Cameron to 'Support' David Moyes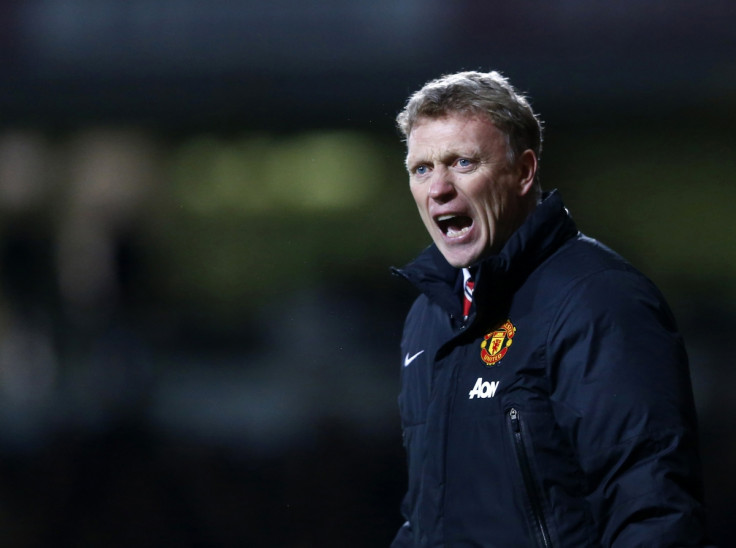 In a bizzare move Manchester United fans want help from another type of number 10 just when theirs appears to be misfiring.
Supporters have called on Prime Minister David Cameron to offer his support to embattled manager David Moyes - in the hope he will resign like Maria Miller.
A open letter purporting to be from the Manchester United Official Supporters Club noted how at least six cabinet members had resigned from their post after Cameron had "unswervingly offered his full backing" to them.
The tongue-in-cheek plea was published online before United crashed out of the Champions League to Bayern Munich.
Addressed to 10 Downing Street, the letter opens with feigned sympathy for Cameron after Culture Secretary Miller resigned from her post.
It then credits the prime minister for standing by the beleaguered MP before pleading supporters would be "grateful if you could help us out by publicly issuing a statement offering your full backing to Mr David Moyes".
United's own number 10, Wayne Rooney, was particularly poor in the defeat to Munich, which ends the club's hopes of silverware this season and leaves them facing the prospect of missing out on Champions League qualification for the first time in 19 years.
The letter in full
The Rt Hon Mr David Cameron MP
Prime Minister
10 Downing St
London
SW1A 2AA
Dear Mr Cameron,
We would like to offer our sincerest sympathies with regards to the recent problems you have been experiencing concerning the Secretary of State for Culture, Media and Sport, Mrs Maria Miller and her subsequent resignation which was reported in the media today.
It is fully to your credit that we note you offered your full public support to Mrs Miller just days before she tended her resignation from your cabinet.
It has also been brought to our attention that at least 6 other times during your 4 years tenure as prime minister, you have unswervingly offered your full backing to members of your cabinet – every one of whom immediately then went on to offer their resignations sometimes within hours of your expression of support.
We would therefore be grateful if you could help us out by publicly issuing a statement offering your full backing to Mr David Moyes in his position as Manchester United head coach in the hope your support will have the same desirable effect.
We look forward to your cooperation in this important matter.
Yours faithfully,
Manchester Utd Official Supporters Club

Source: Tom Pride
© Copyright IBTimes 2023. All rights reserved.