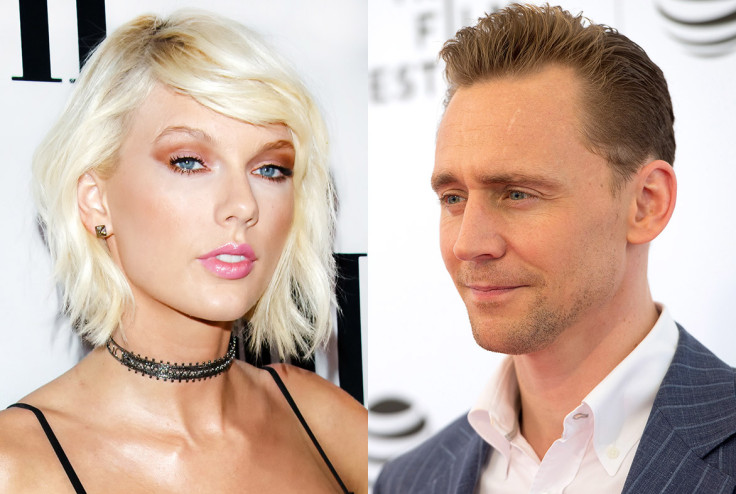 Taylor Swift and Tom Hiddleston's much-publicised romance has come under the scanner as the couple have been reportedly spending time apart due to their hectic work schedules. According to a news website, the pop star is apparently "uncomfortable" with the idea of making her romance with the English actor too public.
The news comes as reports suggest that the two are expected to make their debut as a couple on the red carpet of the Emmy Awards scheduled for 18 September.
While the report said that the Night Manager actor was keen about their first public appearance, the songstress seems to be having second thoughts about the whole idea. She is apparently afraid that boyfriend Hiddleston might not be falling for her "for the right reasons".
"Tom wants their relationship to be public, even asking Taylor to go to the Emmys with him, but Taylor wants to keep her private life private," a source told Daily Mail and added, "Tom's need for their relationship to be so public so quickly makes her uncomfortable."
So far, the Blank Space hit-maker is believed to have never appeared on the red carpet along with a boyfriend. "She tried to be OK with it in the beginning but fears he is in love with the idea of her and not falling in love with her for the right reasons," the report quoted the source as saying.
Shedding further light on the chemistry between the two, the source said, "Taylor is an independent young woman and doesn't feel like she needs a boyfriend to make her complete."
Meanwhile the A-listers are spending time in different cities as work keeps them busy. While the 35-year-old actor is filming for his superhero movie Thor: Ragnarok in Australia with co-star Chris Hemsworth, Swift is reported to be in New York.
Hiddleston, who is known for his role as Loki in the film, had previously rubbished rumours suggesting that their relationship was more of a stunt and said: "The truth is that Taylor Swift and I are together, and we're very happy... That's the truth. It's not a publicity stunt."