Bangladesh has started removing the sculpture of Themis – the goddess of justice – from the country's Supreme Court complex after an outcry from hardliner Islamists. The pressure groups have demanded the statue's removal by Friday (26 May) as it hurts their religious sentiments.
Around midnight on Thursday around 10 people were seen removing the statue. According to Dhaka Tribune, an order was passed by the country's chief justice to place the sculpture somewhere else.
The removal of the Lady Justice statue comes within six months of its installation in the court premises.
Islamist groups have held a number of protests against the sculpture since its setting up and have emphasised that the figure in a sari, holding the familiar sword and scales of justice in her hands, amounted to idolisation.
According to a BBC report, Prime Minister Sheikh Hasina agreed to its removal, but the development has prompted resistance from secular groups. The statue's creator Mrinal Haque said that removal of is necessary to maintain peace in the country.
Themis is an ancient Greek Titaness – portrayed as the Lady of good counsel. She is also the epitome of divine order, fairness, law, natural law, and custom. The statue of Themis was erected in earlier 2017 by government of Bangladesh, a Muslim majority country with a legal system based on English common law.
On 24 February, thousands of Muslims protested in Dhaka against the statue. The Islamists also filed a petition in court to demolish it. They called the statue a conspiracy to challenge Islam in Bangladesh – a country with a 92% Muslim population.
Hardliner group Hefazat-e-Islam had earlier demanded the replacement of the statue with the Quran.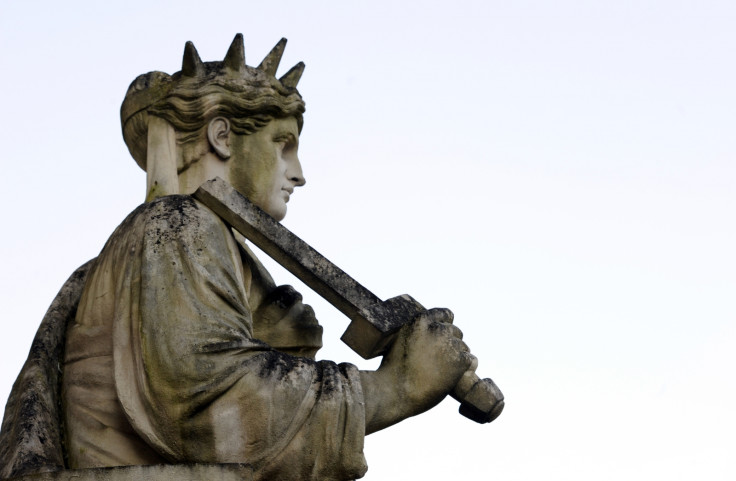 Joint secretary general of the group, Mainuddin Ruhi, had also threatened saying, "Remove the Greek idol at once from the Supreme Court premises. Please douse the smouldering fire in the hearts of the Muslims. Otherwise, the fire will soon catch you."
However, analysts believe the move is just a sign of the rising tension between Islamic conservatism and liberal values in the country.
Bangladesh has seen escalating tension between hardliners and secularists in recent years. A spate of killings of atheist bloggers, religious minorities and foreigners has raised the security concerns as Islamist groups are only reportedly focusing on to reflect Muslim traditions, by any means.