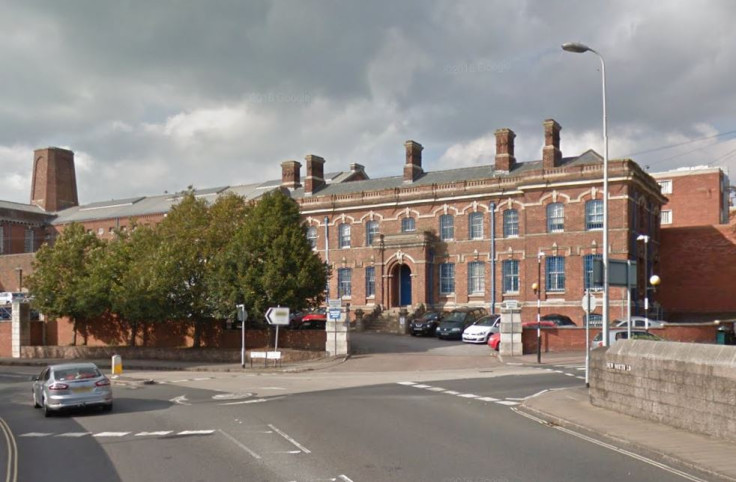 Staff shortages at a prison in Devon have exacerbated levels of violence, self-harm and drug abuse among inmates, the chief prisons inspector has said.
Inspectors visiting an understaffed HMP Exeter in August found on one day just 29 prison officers had been on duty to monitor 490 prisoners – seeing guards outnumbered 16 to 1.
Staff shortages had coincided with a rise in the number of self-harming incidents and assaults, with more than half of prisoners surveyed saying they felt unsafe.
The prison had also seen 10 inmates taking their own lives since the previous inspection in 2013, with an 11th suspected suicide occurring shortly after the most recent inspectors left.
Peter Clarke, head of HM Inspectorate of Prisons, said problems suffered by the "declining" prison had been "exacerbated" by not having enough prison officers.
"If the shortage of staff provided the backdrop to difficulties at HMP Exeter, the foreground was filled by the challenges of drugs, violence and prisoners suffering from mental health issues," Clarke said in the inspection report published on Wednesday (1 February).
"These were, of course, intertwined, and each in their own way was exacerbated by the impact of staff shortages."
He added: "It was to the enormous credit of senior managers and staff alike that they were persisting in their determination to do what they could to provide a decent environment for the men in their care. However, there was a real and troubling concern that the situation at HMP Exeter was fragile. Outcomes for prisoners had declined markedly since the previous inspection.
"Unless the regime could be improved, violence reduced, and the prevalence of drugs and other contraband addressed, further declines would be almost inevitable."
It comes after the Conservative government was forced to roll back on a 25% cut to frontline prison officer numbers implemented under former Justice Secretary Chris Grayling, after admitting it had contributed to record levels of disorder among a record-high prison population.
At HMP Exeter, Clarke said a shortage of 13 staff had meant the Category B prison was unable to run "a predictable and resilient regime". Many prisoners were found to have been locked in their cells for 22 hours a day and inmates were unable to attend education or activities as a result, his report said.
Rehabilitation of prisoners back into the community was also a problem at the prison, with about one in four prisoners released without somewhere sustainable to live.
HMP Exeter, built in 1850 and located close to the city centre, had also seen overstretched prison guards facing a daily battle to prevent drugs and other contraband being thrown over the walls to inmates.
HMP Exeter inspection
Levels of violence were found to be far higher than at the time of the previous inspection and than at similar prisons.
There had been 96 assaults in the six months before the August 2016 inspection – 30 on staff and 66 on prisoners.
Over the same six-month period, there had been 173 self-harm incidents, involving 83 prisoners, which inspectors said was far higher than at similar prisons.
Fifty-eight per cent of inmates surveyed said that they had felt unsafe during their time at the prison and 25% currently felt unsafe, both of which were far worse than at the time of the previous inspection.
Andrew Neilson, director of campaigns at the Howard League for Penal Reform, said the "terrible report ... once again highlights the systemic issues afflicting prisons across the country".
He said: "It is particularly concerning that Exeter has seen many prisoners taking their own lives, and that inspectors have little confidence conditions will improve. People's lives are literally at stake.
"The government has made welcome statements about addressing the problems behind bars but we need to go further. Too many people are currently cut adrift into violent and dangerous institutions, where they are swept away into deeper currents of crime.
"Only reducing pressure on the prison population and removing the worst of overcrowding will secure a safer system that can work for everyone."
Problems of staff shortages at HMP Exeter were said by the prison's managers to have been exacerbated by the "long recruitment process for new staff" – leading inspectors to fear problems could continue for the foreseeable future.
Michael Spurr, chief executive of the National Offender Management Service (NOMS), said: "We recognise that the prison needs more staff to deal with the problem of drugs, to improve safety and to provide more purposeful activity for prisoners. The Government have provided additional funding to increase staffing levels – and good progress is already being made to recruit new officers.
"The Chief Inspector has highlighted the dedication of managers and staff at HMP Exeter who have been working hard to provide a decent regime despite considerable operational pressures. I'm confident that together with these extra resources the Governor will be able to fully address the recommendations in this report and significantly improve the performance of the prison."