No Man's Sky audio chief says Sean Murray is 'fine' and Hello Games is busy on next patch
Despite the constant buzz surrounding the controversial game, the team has been relatively silent since its release.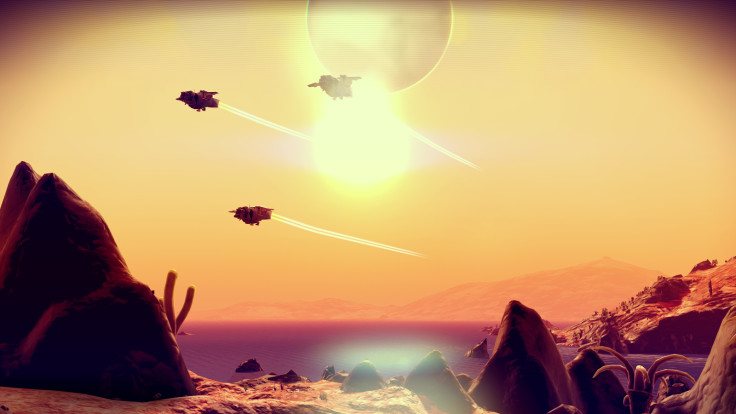 Since its release in August, UK indie studio Hello Games' highly-anticipated space exploration game No Man's Sky has continued to spark plenty of discussion and controversy. From the game's rocky launch and complaints over missing features to an investigation by the UK's Advertising Standards Authority, No Man's Sky has been under intense spotlight and scrutiny for just over two months.
Despite the constant buzz surrounding the controversial game, the Hello Games team lack of communication and brief, sporadic updates has concerned fans.
Hello Games' official Twitter account hasn't tweeted since 23 September and Sean Murray's personal account has been quiet since August.
After some fans reached out to people involved in the sci-fi indie game inquiring about the development team and any new updates on the game, No Man's Sky audio chief, sound director and composer Paul Weir did share a tiny update on Twitter.
In response to a fan inquiry about how Hello Games founder and creative director Sean Murray was doing, Weir said that "Sean is fine and we're all busy on the next patch."
When another fan asked about the team's sparse communication with players over the game's issues, Weir said he had "nothing useful to say."
"It's entirely up to Hello or Sean as to when they want to talk publicly," Weir added.
In September,Weir responded to another fan's inquiry about the 1.09 update, revealing that the game's first content update is currently in the works and will include new music. Although the development team has released multiple updates since the game's launch addressing its litany of technical issues, glitches and bugs, they haven't included any new gameplay content.
Weir did not specify any details or changes that players can expect in the mentioned content update, besides the new audio.
Live with YouTube Gaming host Geoff Keighley recently said shared his thoughts on the hotly-discussed game saying, "Games are crafted by skilled storytellers and big teams, math cannot always create meaning."
He also said that he also connected with Murray several weeks ago via email.
"I finally reconnected with Sean several weeks ago on email and he did say that they were working hard on updates and that he is open to coming on this show later in October to talk more about what happened, so I hoped that will happen," Keighley said.
Murray did mention prior to the game's release that the team does plan on eventually adding the ability to build bases and own space freighters in future content updates.
"This universe we've built is a pretty large canvas," Murray wrote back in August. "We've got a lot of ideas. This is the type of game we want to be."
As per the team's last development update that was published on 2 September, they are still "inundated with feedback and discussion about No Man's Sky." However, they reassured fans saying "you have been heard and we are listening carefully."
© Copyright IBTimes 2023. All rights reserved.