When Channel 4 won the rights to screen The Great British Bake Off a week ago, it seemed like the broadcaster had secured the accolade of star baker, coming out on top in a fiercely competitive fight with the BBC. But as viewers of the hit series will know, anyone who is star baker one week can be sent home the next. The tug of love battle for Bake Off is proving to be even tougher and more brutal than the show's competition itself.
With the news that Mary Berry will be joining Mel Giedroyc and Sue Perkins in declining to follow Bake Off to Channel 4, executives at the broadcaster must now be wondering what it is getting for its £25m from Love Productions. Three of its four main stars will not be in the Bake Off tent - only Paul Hollywood remains. And as any baker knows, you cannot make a cake without its key ingredients.
Sure, there will be a series called The Great British Bake Off on Channel 4 next year. Keen amateur bakers will compete in a tent on a weekly basis to be crowned Bake Off champion. There may be Hollywood, a signature bake round and nail-biting showstoppers. There may even be innuendo. But the nation, of all ages, has taken Berry to their hearts and Bake Off without her would be like a Genoise sponge without eggs. Just about palatable, but not right.
Announcing her decision, Berry said she wants to remain loyal to the BBC, which has nurtured both her and Bake Off from the start. In the same way Mel and Sue could not be bound in to any contract with Channel 4, Berry's announcement shows Love Productions does not have intellectual copyright over her unique brand of Aga-side regal authority and flawless skill with a mixer. Baking is a discipline that requires exactitude, and as anyone who has tried her recipes will know, they are near-foolproof, even for novice cooks – which is another reason why the nation loves her.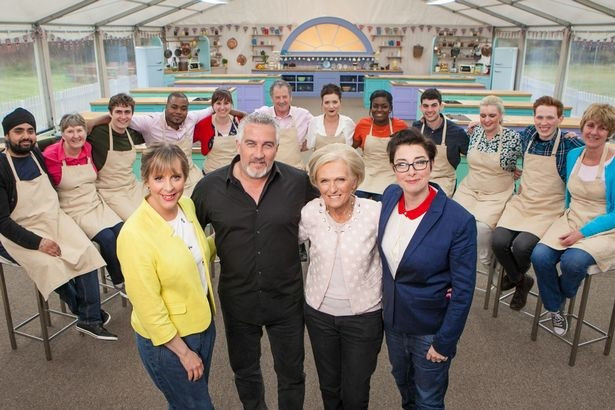 There has been much talk about Love Productions jealously guarding its format, and it did reportedly threaten to sue the BBC over two programmes which it said bore "staggering similar" resemblances to Bake Off: Hair and The Great Painting Challenge. In the case of the former, the BBC settled with the production company, while over the latter the broadcaster made a more robust defence and reportedly did not reach a settlement. In 2004, Simon Fuller, the creator of Pop Idol and American Idol, sued Simon Cowell for creating X Factor - and the case was settled out of court. In that case, it is easy to see the similarities between the two talent shows.
Yet Love Productions does not have a copyright on competitive baking. Nobody does, otherwise the Women's Institute would be rolling in dough and the entire country's church halls would be covered in gold-plated roofs from the money raised via legal claims. Indeed, Masterchef – which is essentially the same format without the tent – has been around far longer than Bake Off, something Love Productions should note.
I am sure millions of viewers would watch an amateur baking competition on the BBC judged by Berry and presented by Giedroyc and Perkins. I know I would. It doesn't have to be in a tent. It doesn't have to have "Great British" in the title – although surely those words belong to the nation, not Love Productions. Perhaps the BBC could persuade Shine TV, the producers of Masterchef, to wrap a baking competition into its franchise, fronted by Mary, Mel and Sue, and call it "Masterchef Baker". Let's see what Channel 4 and Love Productions do about that.
---
Jane Merrick is a freelance journalist and former political editor of The Independent on Sunday. She writes an allotment blog, www.heroutdoors.uk. Follow her on Twitter @janemerrick23
---