Although she doesn't look a day over fifteen, Barbie celebrated her 55th birthday this year. She made a big appearance on the cover of Sports Illustrated for the occasion, wearing a skimpy monochrome swimsuit to complement her trademark blonde tresses. Despite this, it may be time for Barbie to finally step down as the queen of children's dolls. There is a new girl in town - the "average is beautiful" Lammily.
Created by Nickolay Lamm, a digital artist and designer from Pittsburgh, Lammily is the world's first normal sized doll. Last year, Lamm designed images of what he dubbed "normal Barbie" in an attempt to make the doll reflect the proportions of real female bodies. He used the measurements of an average 19-year-old woman from the Centers for Disease Control and Prevention and moulded them to a 3D model of Barbie.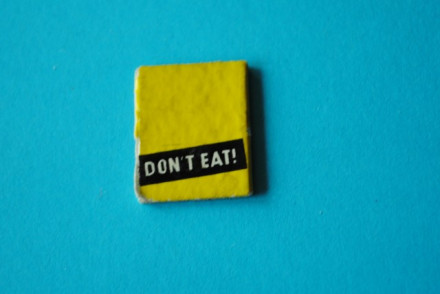 Barbie's unrealistic proportions have long been criticised by feminist campaigners. Although her waist was expanded and her bust made smaller in 1998, she remains significantly out of proportion.
If transformed into a real woman, Barbie's16 inch waist would be four inches thinner than her head - leaving her room for just a few inches of intestine and half a liver. She would be required to walk on her hands and feet, as her six inch ankles and vast missing areas of body would not be able to hold up her upright.
Rehabs.com, a site for locating mental health treatment centers in the US, has drawn attention to the links between negative body image in young girls and Barbie. According to the site, four out of five ten-year-olds say they are afraid of being fat - and half of girls aged nine and ten claim they feel better about themselves when they are dieting.
Barbie epitomises the prizing of thin women - and devalues those who stray outside of the boundaries. With one of the world's most famous and popular toys presenting young girls with this unfair reality, they are encouraged to try and mimic her unattainable shape. At all cost.
However, Lammily represents something new - a break from the 1959 image of the perfect woman. Although feminist movements in the 1950s saw the introduction of equal pay for teachers and women in civil service, it is generally considered a bleak period in the history of women's rights.
In the aftermath of the Second World War, women who worked outside of the home were encouraged to return to a domestic role. The housewife was the feminine ideal, as the government aimed to "re-establish domesticity as women's primary occupation". During her early days, Barbie came with accessories such as a book titled Don't Eat! and a pair of weighing scales.
Lammily is shorter, wider and more in proportion - with a significant rear. Her feet are flat, not permanently bent to fit into high heels. She has a light amount of make up and joints that bend. She is dressed in sports and casual clothes, to represent the importance of a healthy lifestyle. And she is proving to be extremely popular, although she hasn't even hit the shelves yet. Lamm, her creator, launched a crowdfunding site last week to produce 5,000 of the dolls in an attempt to raise $95,000 to produce them commercially. His project has already hit his target and currently has 6,500 supporters.
According to Lamm, he wanted Lammily to promote "average as beautiful". He commented: "I wanted to show that a doll didn't have to have distorted proportions to be beautiful. She can be made with average proportions and be beautiful. The girls I showed it to say that it looks like them and that she looks warm and inviting. They say she's cute!"