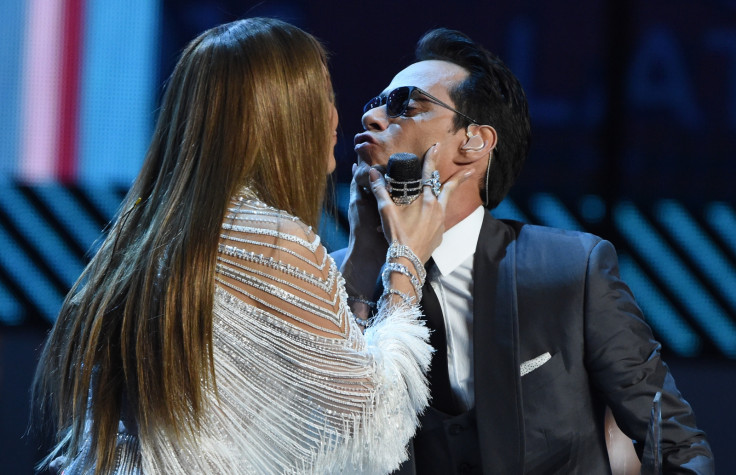 Jennifer Lopez and ex-husband Marc Anthony have maintained an amicable relationship despite their divorce and perhaps it is one of the reasons why they perform together or indulge on-stage. However, irrespective of their passionate display of love and Anthony's consequent split from Shannon De Lima, the pop singer has no desire of getting back with the salsa king again.
Shedding light on their "innocent" kiss that was believed to be "egged" on by the crowd, reports claimed that the former couple won't reconcile any time soon. "Nothing there, nothing," insisted a source stressingon the platonic sense of the kiss.
Meanwhile another report claimed that there is "no romance" behind the kiss that Anthony shared with his ex-wife on-stage during the Latin Grammy Awards in Las Vegas.
"They did it just for the fans, and JLo has no desire to get back with Marc at this point," a source told Hollywood Life sharing details about the former music couple.
The reconciliation rumours were further fuelled by the shocking news of the Vivir Mi Vida crooner's split from wife of two years, Shannon. According to reports, Anthony was spotted without his wedding ring at the event; where he went on to make headlines for kissing Lopez. Although the 48-year-old tried his best to handle the stage situation prompted by fans screaming 'beso' (kiss in Spanish), by later posting kiss photos with several fans, the damage seems to have done.
With the latest separation from Shannon, it would be the fourth time that Anthony split from his spouse. He has been earlier linked to Maria Von Ritchie Lopez, Miss Universe Dayanara Torres, and the Ain't Yout Mama hitmaker.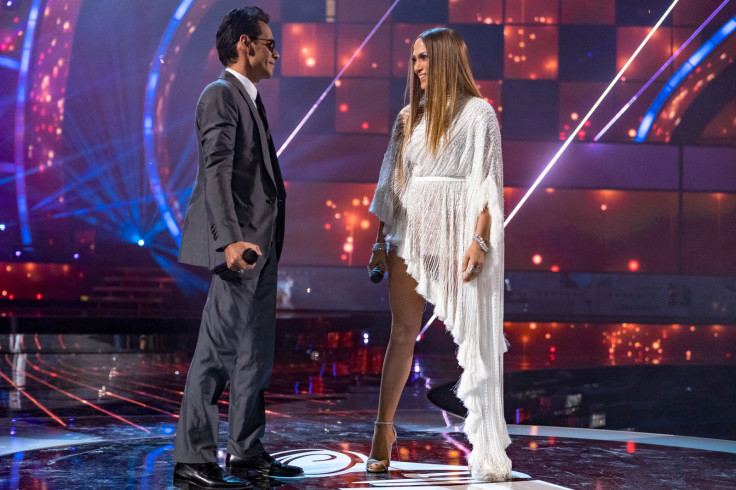 Jennifer was married to Anthony – with whom she shares 8-year-old twins Max and Emme – for almost a decade before they called it quits in 2014. Following their divorce the couple maintained a friendly relationship despite moving on with other people. Another reason why fans were hoping to see the former couple get back together could be because of Lopez's recent split from Casper Smart in August.
Unfortunately, reconciliation might not be on the cards as report claims that "JLo is all about her children, and she works on keeping a good relationship with Marc for their kids."