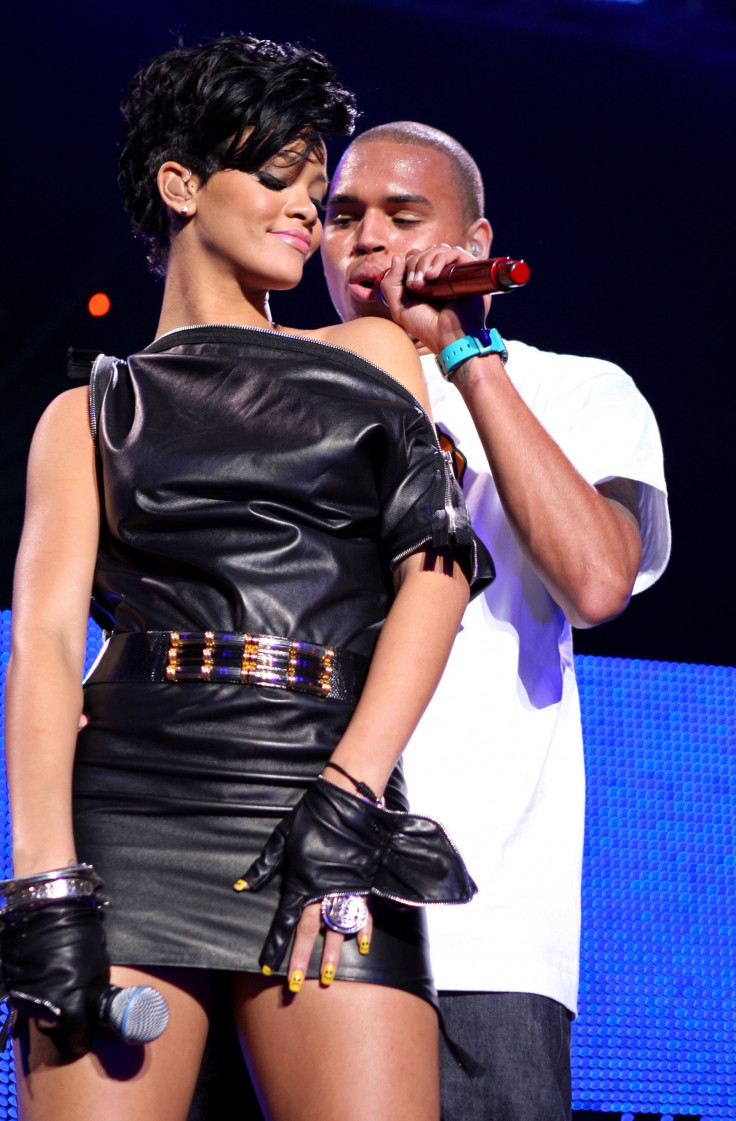 Not again, Chris Brown! The Loyal singer seems to have once again upset his ex girlfriend Rihanna after he threatened her ex Drake with a not-so-subtle message on Instagram. Following the threatening comment against the Hotline Bling hitmaker, Rihanna is reported to be extremely 'disappointed' in Brown as he keeps throwing 'gang signs'.
"Chris Brown, 27, has been doing so well and keeping his a** out of trouble and Ri's been so proud of him up until he banged on Drake," a source close to the songstress told Hollywood Life adding, "She's disappointed Chris is still affiliated with those people and can't believe he's throwing up gang signs for the world to see."
While one may be inclined to think that the Barbadian beauty is looking out for her recent ex-boyfriend after Brown –who has had history with violence – threatened Drake, reports suggest that it's not the case. Apparently the Umbrella singer has not been "sticking up" for a "worried" Drake, rather she is just upset with the 27-year-old rapper for his irresponsible behaviour.
"She would have hoped that Royalty has humbled him and taught him that he has bigger responsibilities and priorities that are more important than trying to be a gang banger. This has nothing to do with Drake," the report further added.
The heated exchange between Drake and Brown is part of a long-drawn feud between the two, which recently came into limelight after the Controlla singer allegedly shouldered the Golden State Warriors forward Kevin Durant. The incident that took place during "Drake Night" was even captured in a video and posted by one of Brown's friends.
The fight did not gather steam until the New Flame hitmaker dissed Drake with a comment on the post, which many believed to be a gang threat. According to reports, the threats did not go down well with the Canadian rapper as he has reported to have increased his security ever since.
"Whatever the case may be, Drake's worried," sources revealed adding, "Drake's going to be taking extra precautions when he's in LA. He doesn't know what Chris is capable of and doesn't want Chris or one of his friends trying to run up on him."