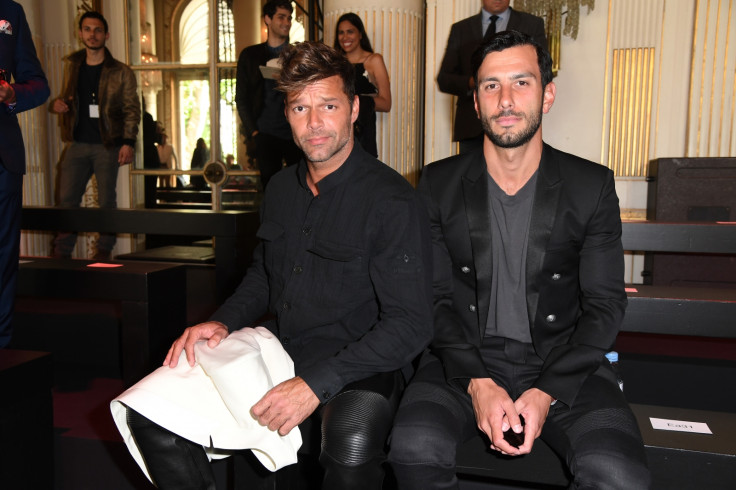 Ricky Martin is not single anymore. The pop star was brimming with joy when he broke the news of his engagement to boyfriend Jwan Yosef during his latest appearance on The Ellen DeGeneres Show. Amid resonating cheers from the audience, the 44-year-old admitted that it was love for art that brought the two together.
Martin, who disclosed his sexuality in 2010, revealed on the show that it was him who popped the question to his artist boyfriend of over a year. "I proposed. I was really nervous. But I got on my knees and I took out – not a box – I just had them in a little velvet pouch," he told DeGeneres.
While the Puerto Rican artist is well-known in the music circles as well as among his fans, here are five facts about Yosef, the man who stole Martin's heart:
Martin's fiancé was born in Syria
Yosef's early life has taken him through different countries and cultures. The 32-year-old artist was born to a Kurdish family in Syria, but he was raised in Sweden after his family immigrated there. Following his passion, the artist is now based in London.
He's an artist of plastic arts
Martin and Yosef share a common passion in the form of arts and it is this that brought them together. Having studied at the Pernby School of Painting, Konstfack University College of Arts, Crafts and Design in Stockholm and at London's Central Saint Martins, Yosef is an accomplished artist, whose exhibitions are on display in both London and Stockholm.
"So I started looking for art and I saw his art and I went crazy because I love what he does, really original, and I contacted him — and then I collected him," Martin recollected about meeting his fiancé a year back.
Yosef has walked the red carpet with the Perdóname singer
The engaged pair made their first appearance as a couple on the red carpet of the amfAR Inspiration Gala in Sao Paolo, Brazil in April. Following their red carpet debut, the couple also posted a picture together on Instagram.
Sexuality has been a major part of the Arab artist's career
Yosef, who includes names such as Neo Rauch, Gerhard Richter, and Jaan Toomik for influencing his art, has also admitted to the element of sexuality playing a key role in his career. "In many ways sexuality is key in my work," he was quoted as saying, "Not in the sense that I present explicit objects, but more so in the sense of attraction."
The Arab artist boasts a hunky physique
One glimpse at Yosef's Instagram profile and fans would be convinced of Martin's fiancé's impressive physique. Yosef's posts include candid pictures with his singer boyfriend.