Nokia's upcoming flagship Windows 8 phone, the Lumia 920, is expected to support wireless charging, according to The Verge which claims to have received the information from sources familiar with Nokia's Windows Phone plans.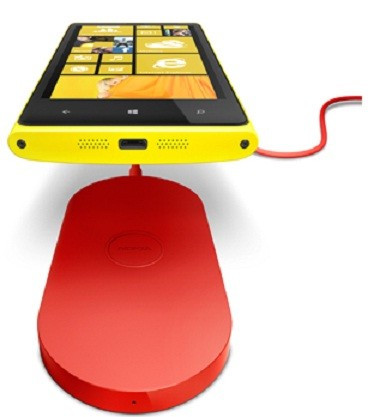 Wireless charging for the Lumia 920 will be provided through an inductive method where users will have to place the phone on top of the charging pad without the need to plug in a charger to the phone. The phone is said to be compatible with the Qi wireless power standard which again indicates that Lumia 920 owners can use charging pads by different manufacturers.
A couple of photos published by Evleaks on his Twitter account strengthen the possibility that both Lumia 920 and Lumia 820 will support wireless charging.
Other technical aspects
According to the sources who spoke to The Verge, the Lumia 920 is expected to offer storage space at 32GB. The device will be powered by a 1.5GHz dual-core processor and house 1GB of RAM. The phone will feature a 4.5in HD display.
Nokia is expected to use PureView camera technology in the Lumia 920, but the sensor size is said to be 8 megapixels, and not the 41 megapixel sensor which appeared in the Nokia 808 PureView. However the camera will have enhanced image stabilisation and new camera software. The device will also feature a front-facing VGA quality camera of 1.3megapixel.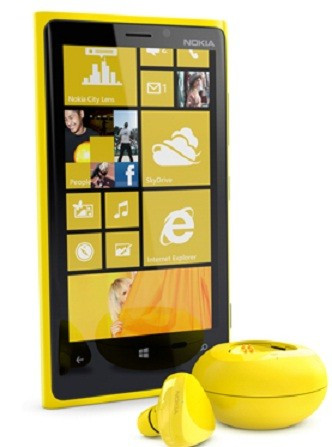 A purported photo of Lumia 920 was leaked suggesting the device is expected to be available in a number of colour options. A photo of Lumia 820 also appeared suggesting the device will feature a 4.3in display. This mid-range handset was previously codenamed 'Arrow'.
Nokia and Microsoft are holding a joint press conference in New York tomorrow, 5 September at 9:30am local time (2.30pm BST). The Lumia 920 and Lumia 820 are expected to be announced at the event. with the Lumia 920 set to go on sale either in late October or in early November.
Nokia may have something else up its sleeve at the event, such as a cheaper Windows Phone handsets, or even possibly a Windows 8 tablet.