Nokia shares rose almost 8% after the Finnish company announced plans to buy out Siemens' share of their valuable network equipment joint venture.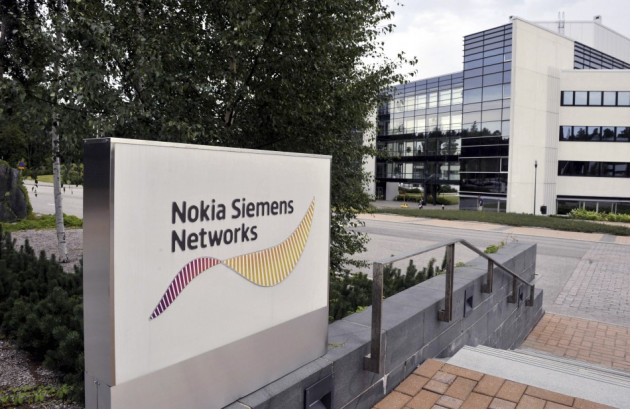 After losing ground in the mobile phone market to Samsung and Apple, this move will see Nokia spread its efforts to concentrate on both hardware manufacture and the production of 4G networking equipment.
Nokia announced a purchase price of €1.7bn (£1.5bn) and said the transaction is expected to close during the third quarter of this year, resulting in Nokia Siemens Networks (NSN) becoming a wholly owned subsidiary of Nokia.
Stephen Elop, Nokia CEO, said NSN "has established a clear leadership position in LTE, which provides an attractive growth opportunity. Nokia is pleased with these developments and looks forward to continue supporting these efforts to create more shareholder value for the Nokia group."
Bernstein analyst Pierre Ferragu said in a note to clients: "With this transaction, Nokia buys itself a future, whatever happens in smartphones and feature phones."
Nokia's share price rose more than 7% to €3.07 in morning trading in Helsinki, while JP Morgan increased its target from €2 to €3.60.
Formed in 2007, NSN turned a profit for the first time in the second quarter of 2012, after slashing costs and as its focus on 4G networks began to pay off; the company provides telecoms infrastructure in more than 150 countries and is a rival to Ericsson and Chinese firm Huawei.
Nokia plans to retain NSN's existing management and governance structure and the company's operational headquarters will remain in Espoo, Finland. Nokia also supports the network's current management plan, including an ongoing restructuring plan which will remain unchanged following the buyout.
However, Nokia's smartphone business is still some way off the mark, with the company posting a $196m (£129m) loss in the last quarter. Although in a better position than a year ago, when it recorded a $1.3bn loss for the first quarter, growing Lumia sales haven't yet counterbalanced falling demand for devices running the now-extinct Symbian platform; as such, it makes sense for Nokia to look at alternative sources of revenue.