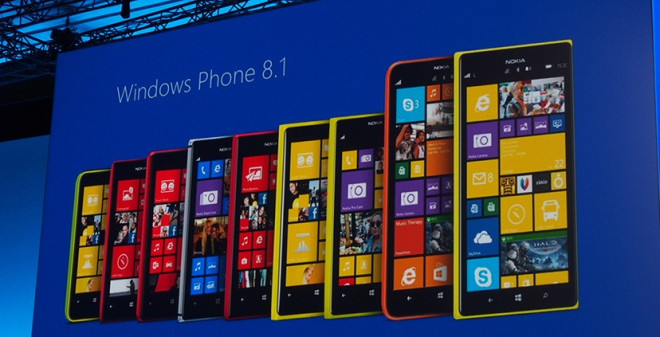 Nokia is reportedly planning to release a Windows Phone 8.1 smartphone later this year with the headline feature of a high-resolution five megapixel front facing camera.
The information comes courtesy of The Verge, who spoke to sources familiar with Microsoft's plans. The sources said the new phone has the codename Nokia Superman and will be among the first smartphones the company launches after Microsoft's acquisition of Nokia's phone business.
The new smartphone is said to be currently under development and one of the key features of the device is its front-facing five megapixel camera.
Having such a high resolution camera on the front of a smartphone is unusual, though HTC's recently released One (M8) also features a 5 megapixel front-facing camera.
Microsoft could be planning to market the Nokia Superman as the ultimate selfie-taking smartphone.
The only other technical features revealed by the Microsoft insiders was that the Nokia Superman is expected to be a mid-range smartphone with 4.7in display.
Windows Phone 8.1 Updates
Earlier this month at Microsoft's Build Developer conference, Nokia announced three new Lumia series smartphones powered by Windows Phone 8.1 - Lumia 930, Lumia 630 and Lumia 635.
Microsoft is currently working for two new updates to Windows Phone 8.1, internally known as General Distribution Releases or, GDRs. GDR1 is likely to be released in the middle of this year, sometime in June/July, whereas the GDR2 is expected later this year, at the same time the Nokia Superman is expected to debut.
Apart from Superman, Microsoft is also developing other Windows Phone 8.1 smartphones including one codenamed 'Goldfinger'. This is believed to be a flagship model, which will reportedly feature a technology Nokia has been developing for years, internally known as 3D Touch.