An 84-year-old nun, Sister Megan Rice, has been sentenced to 35 months in prison for breaking into a US government nuclear bomb facility guarded by a subsidiary of G4S.
The other fellow peace activists Michael Walli, 82, and Greg Boertje-Obed, were sentenced to 62 months in prison.
The three cut through perimeter fences at the Oak Ridge facility in Tennessee, America's largest repository for the uranium used to make nuclear weapons, in August 2012.
They reached the outer wall of a main uranium storage building, and daubed slogans such as "The fruit of justice is peace" and threw baby bottles of human blood on the wall in protest at the manufacture of nuclear weapons.
"The reason for the baby bottles was to represent that the blood of children is spilled by these weapons," Boertje-Obed said at trial.
When a guard confronted them, they offered him food and began singing. They also a Bible, candles and white roses.
The bold move embarrassed US officials and prompted security changes. After the protest, the complex was forced to be shut down.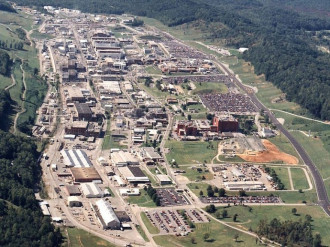 Sister Rice asked the judge to sentence her to life in prison, according to AP.
"Please have no leniency with me," she said. "To remain in prison for the rest of my life would be the greatest gift you could give me."
But the judge said Rice's crimes were "minimal in comparison to the others".
The three were convicted by a federal jury last May of damaging national defense premises under the sabotage act, which carries a prison sentence of up to 20 years, and of causing more than $1,000 of damage to US government property.
Prosecutors contended the break-in at the primary US site for processing and storage of enriched uranium disrupted operations, endangered US national security and caused physical damage.
Source: AP and Reuters