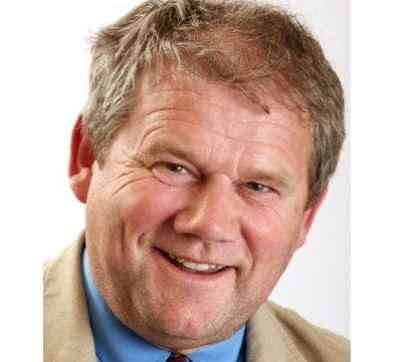 The couple found dead yesterday following a suspected murder-suicide in Norfolk have been identified as local district council leader Keith Johnson and his wife Andrea.
Police were called to a housing estate in Compit Hills, near the coastal town of Cromer, on Sunday afternoon.
Andrea Johnson's body was found in the front garden while her husband was discovered in the back garden.
Both had died from gunshot wounds, officers confirmed. It is thought that one of the two victims shot the other, before committing suicide.
Police are not treating the incident as suspicious, and are not searching for any other suspects in connection with the deaths.
Detective superintendent Peter Hornby, lead investigator, said "Whilst I understand this is a very shocking incident for the neighbours of the two people involved, I can reassure them that, at this stage, we are not looking for anyone else in connection with it."
North Norfolk District Council announced this morning that it would be cancelling its meeting today as a result of the "unconfirmed report this morning of the untimely death" of Keith Johnson.
Following their deaths, tributes to Keith Johnson poured in.
Denise Burke, chairman of North Norfolk Labour Party, said: "The death of Keith is a tragedy and a massive loss to Cromer and north Norfolk too.
"Keith has been a real public servant throughout his life and will be sorely missed by the whole community. He was much respected across the political spectrum. Our thoughts are with Keith's friends and family at this time."
Trevor Ivory, North Norfolk district councillor for Scottow Ward, said: "Terrible news about Leader of the Council, Keith Johnson, and his wife. They were good friends and Keith worked tirelessly for the District."
David Pritchard, deputy mayor of Cromer, told the Daily Mail he was not aware the couple were having any problems. However he added that Johnson kept a shotgun in the house for pheasant shoots.