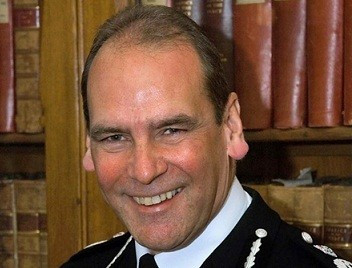 Sir Norman Bettison, one of the country's most senior police officers, is to retire as chief constable of West Yorkshire Police following a damning report into his role in the Hillsborough Disaster.
Bettison said he would step down in March, a decision that has been met with the approval of the families of the 96 victims who died in the 1989 Hillsborough disaster.
Bettison said he made the decision to retire so the Independent Police Complaints Commission could investigate his role in the tragedy and the subsequent follow-up.
He was a chief inspector with South Yorkshire Police in 1989 and went to the FA Cup semi-final game at Hillsborough as a spectator. He was accused of giving misleading information to the police in the wake of the disaster.
Bettison said: "Recent weeks have caused me to reflect on what is best for the future of policing in West Yorkshire and I have decided to set a firm date for my retirement of 31 March, 2013.
"I hope it will enable the Independent Police Complaints Commission to fully investigate allegations that have been raised about my integrity. They need to be fairly and fully investigated and I welcome this independent and formal scrutiny.
"The record of my leadership of West Yorkshire Police will speak for itself. Crime is down and public confidence is up."
Following the report by the independent Hillsborough Independent Panel , there had been calls for Bettison's resignation. It was revealed that 116 statements were modified by police following in the aftermath of the tragedy in a bid to pass the blame for what happened onto "drunken Liverpool fans".
Bettison denied taking part in the cover-up. "I never altered a statement nor asked for one to be altered," he said.
The chief constable caused further upset to the families of the victims when he suggested Liverpool fans' behaviour on the day of the Hillsborough tragedy had made the polices' job harder than it needed to be, but added they were not to blame for the deaths.
Position is untenable
The decision to retire was welcomed by families of the victims. Trevor Hicks, president of Hillsborough Family Support Group (HFSG), lost his two daughters, Sarah, 19, and Victoria, 15, in the tragedy.
He said: "I am pleased that he has finally realised his position is untenable.
"This is typical of senior officers avoiding responsibility, dipping out of disciplinary hearings, and leaving with a big fat pension, a knighthood, and an honorary fellowship from Liverpool John Moores University.
"Over the next six months we will be undertaking every endeavour to press for Bettison to be sacked.
Margaret Aspinall, chairwoman of HFSG, whose 18-year-old son James died in the tragedy, added: "Obviously I'm very, very pleased. I'm absolutely delighted that he's going. But then he'll be going on his full pension, and I'd like to know the full reasons why he's choosing to retire as soon as this. Why didn't he stay until the IPCC came out with their investigation?"
Maria Eagle, MP for Garston and Halewood, who previously described Bettinson as part of a "black propaganda unit" in the aftermath of the disaster, questioned how he was able to rise through the ranks after been dogged by controversy for so long.
Families of those who died at Hillsborough staged furious protests when he was appointed chief constable of Merseyside in 1998.
Eagle said: "The IPCC and the prosecuting authorities need to make clear quickly that this will have no impact on their investigations.
"I never thought somebody with the background he has and the amount of questions he has over him should have been in such a senior position without having to answer for what has gone on."
West Yorkshire Police Authority chairman Mark Burns-Williamson said it is the "right time" for Bettison to step down.