Norman Lamb interview: Lib Dem leadership ambitions, mental health care and the price of office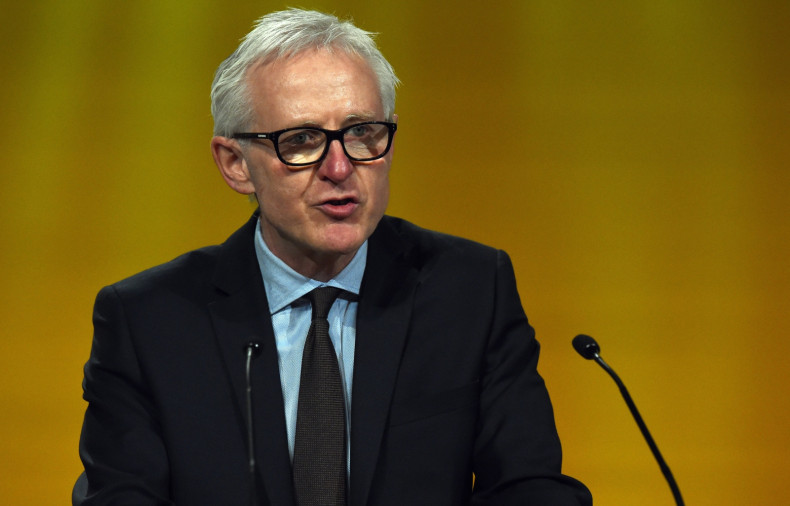 The Liberal Democrats are in for a beating at the general election. The party's popularity has plummeted over the last five years from 23% to 10% in the latest survey from YouGov. And, on top of everything else, the yellow outfit also faces decapitation on 7 May.
A recent poll from Lord Ashcroft found that Nick Clegg is set to lose his Sheffield Hallam seat to Labour's candidate Oliver Coppard, who has a two-point lead over the Deputy Prime Minister (36% vs 34%).
The price of government is looking high for the Liberal Democrats at the moment, maybe too high. But you wouldn't think it from speaking to Norman Lamb.
The Minister for Care is cool about the situation. He admitted to IBTimes UK that the general election will be a "tough fight", but the 57-year-old insisted that his party "will prevail".
"There's a resilience there that will see us through. Of course, you take a hit when you go into government," Lamb argued.
"In time, history will judge us positively about the role we played: providing stability and trying to secure a balance between building a strong economy, discipline on public finances and also trying to build a fairer system."
As for Clegg, Lamb offered a positive spin on the Ashcroft research. The poll "showed a narrowing of the gap", he pointed out.
"Nick is getting closer and I'm a very strong supporter of Nick. I think he's played a heroic role in this Coalition and I think the Coalition itself has delivered for this country through a very difficult period," Lamb argued.
"He has always borne the aggressive attacks with extraordinary good grace, he's very resilient. I fully expect him to hold his seat. It's a tough battle, Labour are determined to unseat him, but I think Nick will prevail."
As for his own leadership ambitions, Lamb is very much leaving the door open. Politicians being politicians, the North Norfolk contender kept it vague and insisted he was not "aggressively pursuing" the top job.
"At some future date, if a vacancy arises, I've got an open mind. People have raised it with me and said I should consider it," he disclosed.
"I have to balance family, quality of life and also the fact that I care about liberal democracy. I will make my decision as and when the time comes. But I certainly have an open mind to the possibility."
In fact, bookmaker Ladbrokes have Lamb down as their second favourite to become the next Liberal Democrat leader at 5/1, behind the party's president and TV regular Tim Farron (8/11).
Basic NHS charges?
Lamb's experience in government certainly puts him up there and that same expertise has helped him launch the Liberal Democrat's new policy, a £2.5bn ($3.7bn) "Care Closer to Home" fund.
The programme would establish a £500m per year pool to "safeguard" the NHS by investing in care in people's own homes, GP surgeries, care homes and community clinics. The initiative is designed to help people to "stay healthier for longer" and avoid hospital admissions.
But another big health story hit the headlines over the weekend. The head of the British Medical Association, Dr Mark porter, warned that the next government would be "tempted" to introduce basic service charges to fill NHS England's forecasted £30bn budget gap by 2020.
"Your question was: could a future government be tempted? Yes, they could, but they must resist that temptation," he told The Guardian.
So would Lamb or a Liberal Democrat government be "tempted" to introduce charges?
"I don't believe in charges. I think the risk is that you undermine one of the core principles of the NHS, which is equity – that you get access regardless of your ability to pay," Lamb declared.
The care minister also stressed that his party has demonstrated how they will meet the NHS's funding shortfall, with a hike of £8bn in investment by 2020. The Liberal Democrats have also promised to "revolutionise" mental health care in England with £3.5bn worth of funding over the next parliament. This issue is close to Lamb.
Not only is it in his remit as Care Minister, but Lamb also disclosed earlier in the year the "painful" time he had when his son, Archie, suffered from mental ill health. The music producer, who has worked alongside the likes of Tinchy Stryder, was diagnosed with obsessive compulsive disorder at 15.
"My family has had our own experience of mental health problems... but my family is not unique. Our experience has made me even more determined to bring mental health out of the shadows and to fight for better care for all of the families affected," Lamb told delegates at the Liberal Democrat spring conference.
The mental health mission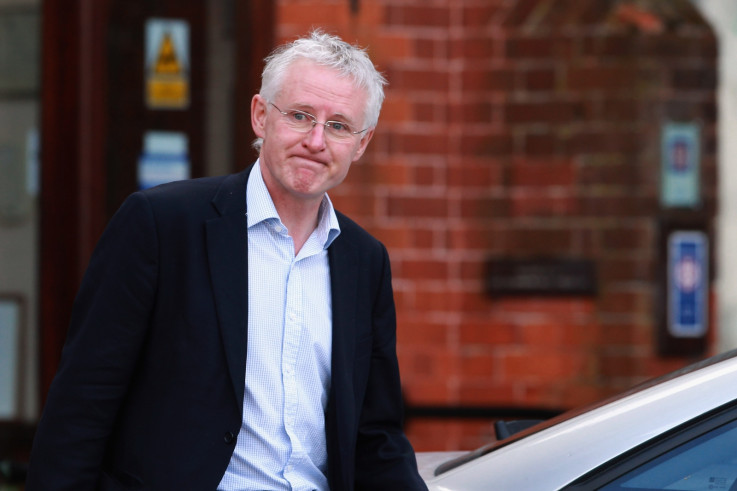 Getty
Lamb's intimacy with mental health issues aside, the Coalition Government have been criticised over their approach to the area, particularly when it comes to the benefits system. A report from the Trussell Trust, Oxfam, Child Poverty Action Group (CPAG) and the Church of England found that many food bank users suffer from mental ill health and that their benefits had been delayed or they were sanctioned by the JobCentre.
Likewise, leading mental health charity Mind warned that sanctions could be doing more harm than good and has called on a future government to redesign the Work Capability Assessment (WCA) "so it better understands the barriers to work that people with mental health problems face".
Lamb, who said he was pleased with the progress the government has made on mental health, wants to join up the benefits and health system.
"One of the things that sometimes happens if you are suffering from mental ill health, is that sometimes that you don't turn up in time you may be in a dark place, struggling to cope on a particular day. The idea of sanctioning that person because of their ill health is something that I'm very resistant to," he said.
"My mission in trying to link up better the NHS and the benefits system is to ensure that the two systems work rationally together and indeed we are doing a lot to make it much easier for people who are out of work and often because of their mental ill health, to get access to psychological therapies, which can help people recover and often get them back to work."
Lamb added: "Often work is a good thing for your mental health – it improves your self-esteem and your sense of self-belief. We shouldn't be trying to resist the idea of helping getting people back to work but we need to make sure that the benefits system is sensitive to the needs of people who suffer from mental ill health.
"We are a long way away from having a properly joined up system and I repeat that I will continue my mission to make sure that the benefits system is sensitive to those who suffer from mental ill health."
With just 28 days to go before the election, Lamb will have to wait to see if he is elected into office again. However, with Clegg on the ropes, his future could involve much more than joining up the benefits and health system. A future Liberal Democrat leader, maybe. But how much of his parliamentary party will survive?