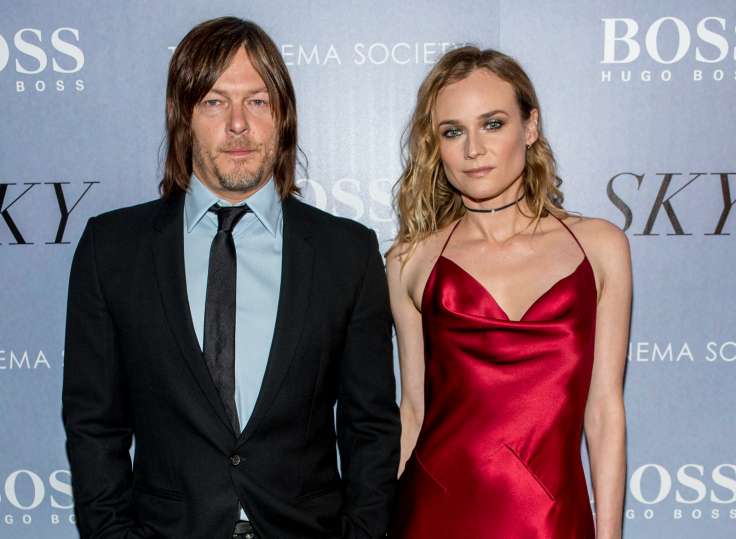 When not fighting zombies in The Walking Dead, Norman Reedus seems to be spending a good deal of his time with rumoured love interest actress Diane Kruger. The couple all but confirmed their relationship as they were spotted kissing in New York on 21 March.
The 48-year-old actor and 40-year-old actress engaged in some PDA as they strolled through the city holding hands. The two were first spotted leaving Reedus' home as they made their way to a bar, according to E! News. They also stopped by the side of a road and were seeing getting intimate before continuing to another bar.
"They looked like they had a great time," an eyewitness told the entertainment website.
Reedus and Kruger first met on the sets of the 2015 movie Sky. "I didn't know [Reedus] before the film," Kruger told People magazine at the time. "We share a lot of intimate scenes. I was really nervous about meeting him and not being able to have a drink with him, or talk with him."
The Inglourious Basterds actress was previously in a long-term relationship with actor Joshua Jackson, but the couple parted ways in July 2016 after dating for ten years. Following the split, Kruger was spotted on a number of occasions with Reedus and rumours suggested that the two had started dating.
The German actress also attended Reedus' photo exhibition in Paris in December 2016.