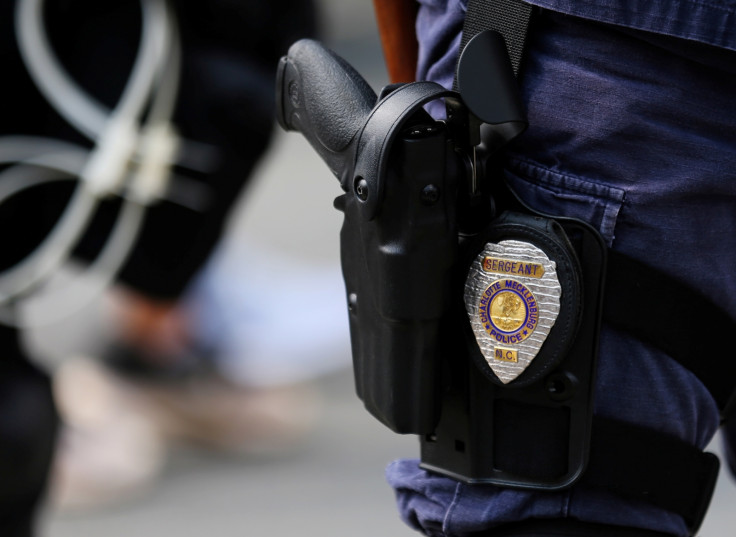 A police officer in Lowell, North Carolina has pleaded guilty to statutory rape after he was accused of impregnating a 14-year-old girl, officials told local news channel WSOC TV.
James Blair, 51, had offered to mentor the girl, the family told local news services, but his actions were discovered when the girl's mother found text messages from the officer on her phone.
WCNC said that the girl is due to give birth in the next few months. Her mother told the site that her daughter is "a wonderful kid but ... a kid with problems".
Blair will serve at least 12 years in prison. After his release he will have to wear an ankle monitor and register as a sex offender.
WSOC said that more charges are expected to follow the statutory rape charge. The girl's mother told the channel that her daughter had previously run away and that the officer had approached her, offering to mentor her daughter and show her "Hey, policemen are good."
The mother then found text messages from Blair that suggested her daughter was pregnant. One of them read: "Do whatever you wanna do, just remember I love you and name it after me."
The mother told the station that Blair confessed to her, said that he had taken the girl's virginity and begged for forgiveness. "He told me it was his baby. He told me things happened and he said he was so sorry."
She said that the family would welcome the baby. "We got this new baby coming. I'm going to love this baby," she told WSOC.