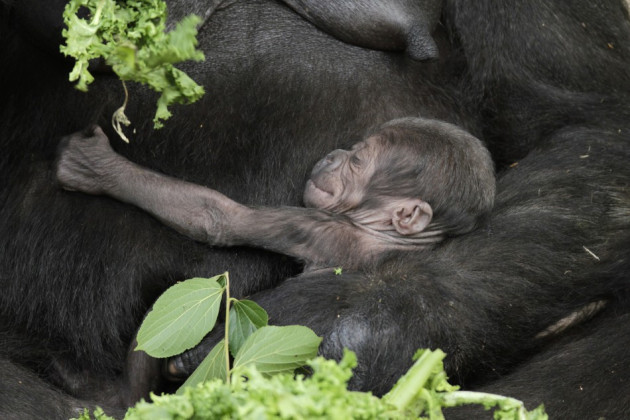 A newborn baby gorilla has died at a zoo in the US after its mother rolled on to it in her sleep.
The gorilla was the third to be born at the North Carolina Zoo since August 2012. On average only five gorillas are born every year in the US.
A statement on the zoo's webpage said it was "one of the saddest events" in its history.
The birth had been difficult for the first-time mother Acacia. She had a caesarean after 24 hours of labour.
Adrian Fowler, curator of mammals, said: "Acacia had already been through problems with her firstborn. But against all the odds, she had successfully seen her way through a long labour, a c-section and the initial reintroduction of her baby.
"This in itself was no trivial process for our team of top veterinarians and experienced animal staff."
The baby gorilla was kept healthy through bottle feeds over the first 48 hours while its mother was recovering from surgery. Acacia then began showing interest her son.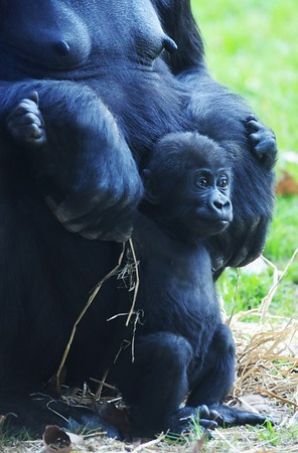 Chris Goldston, animal management supervisor for the gorillas, said: "The signs were so positive. The consensus among our staff and from consultations with highly experienced colleagues at other zoos was that we should try to reunite the two as soon as possible.
"To everyone's surprise, Acacia eagerly took possession of the baby and the initial signs were very encouraging. As the day progressed, the new mother was very protective of her son and appeared to be nursing well. All the signs were that the evening would be quite uneventful."
The gorilla was found dead late in the night in Acacia's arms. Fowler said: "Early indications are that it was most likely accidental. Primate mothers often lose their first baby due to inexperience or just accidentally. But they usually go on to successful births in the future.
"The staff believes Acacia may have just rolled over on to her newborn while sleeping. Gorillas face exactly the same risks during the early neonatal period as humans and, even in that field, the causes of early infant death often remain unknown."
Chief vet Mike Loomis added: "It's really unfortunate. But those are the chances you have to take in these kinds of situations. We have to give the mother every opportunity to care for the baby on her own."