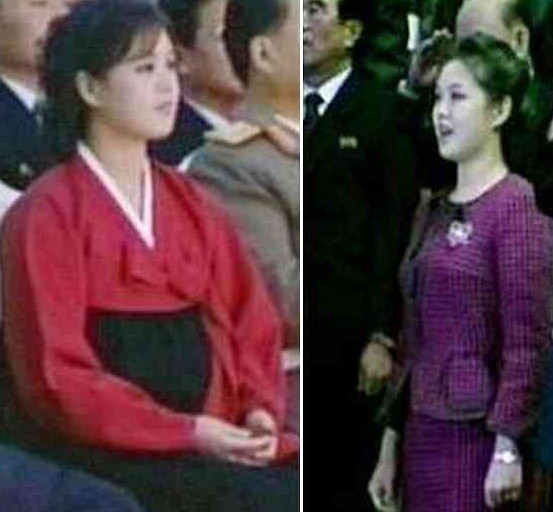 Speculation is rife that North Korea's supreme leader Kim Jong-un and wife Ri Sol-ju have taken swift action to secure the family succession.
Reports in South Korea suggest the leader of its totalitarian northern neighbour has become a father - based on recent images of his spouse.
Publications have been comparing new images of his wife, taken during a New Year celebration concert, and shots taken in December in which she sports a significantly fuller figure.
The decision to play the Johnny Mathis hit When a Child is Born during the New Year concert did nothing to quell speculation.
Kim is the third generation of his family to rule North Korea, after inheriting the mantle of supreme leader following the death of his father Kim Jong-il.
South Korea's Dong-a IIbo asked: "The bulging stomach has gone down - has Ri Sol-ju given birth?" Rival news title Chosun Ilbo posed the question: "Ri Sol-ju with her tummy reduced in 11 days. Has she come out right after childbirth?"
The absence of concrete information released by the state fuels speculation about what is happening at the top of the leadership. In 2012, the announcement that Kim Jong-un had married was greeted with surprise by the world, after the state news agency announced without notice that Ri Sol-ju had become first lady.
There is even speculation that the pair marrried as much as three years ago and already have a child, making it uncertain that the new arrival would even be first in line to inherit the leadership - if there even is a new baby.
Ri is the daughter of an academic and a doctor. She is estimated to be aged between 25 and 28 years old.
The secretive state grabbed headlines around the world recently when the official news agency reported that a unicorn's lair had been found.