North Korea H-Bomb test: UN Security Council to hold emergency session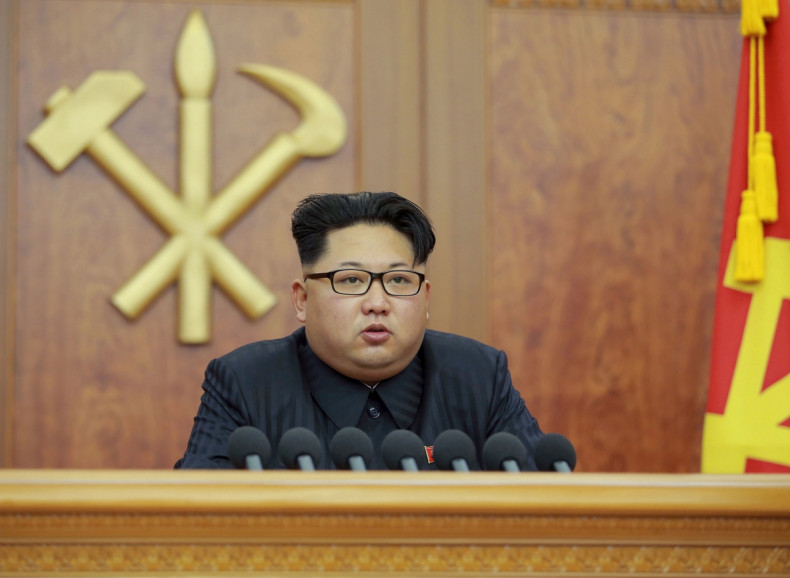 The UN Security Council will hold an emergency session after North Korea conducted a nuclear test, claiming it was a hydrogen bomb detonation. The White House swiftly condemned North Korea's actions, but stopped short of confirming it was an H-bomb explosion.
Shortly after a 5.1-magnitude quake was detected at North Korea's nuclear test site, Pyongyang said it had carried out a hydrogen bomb test. If confirmed, the move could drastically escalate geopolitical tensions.
The Security Council will meet on 6 January in New York to deal with the situation. However it could take several days, if not weeks, to actually confirm whether Pyongyang had actually undertaken a sophisticated hydrogen bomb test.
Lassina Zerbo, the chief of UN arm Comprehensive Test Ban Treaty Organisation – the UN agency which monitors nuclear activities – has also confirmed there was an "unusual event". Zerbo said: "Our international monitoring system detected an unusual seismic event in the Korean peninsula at latitude 41.27 longitude 129.10."
North Korea is already under crippling sanctions owing to earlier nuclear tests. If the latest test is found to be successful, the UN is likely to impose fresh sanctions further isolating the secretive nation.
A statement from the White House read: "We are aware of seismic activity on the Korean peninsula in the vicinity of a known North Korean nuclear test site and have seen Pyongyang's claims of nuclear test. While we cannot confirm these claims at this time, we condemn any violation of UN Security Council Resolutions and again call on North Korea to abide by its international obligations and commitments."
Observers are also curious how China, a strong ally of North Korea, responds to its latest actions. Beijing chose harsh words to condemn the earlier nuclear test in 2013.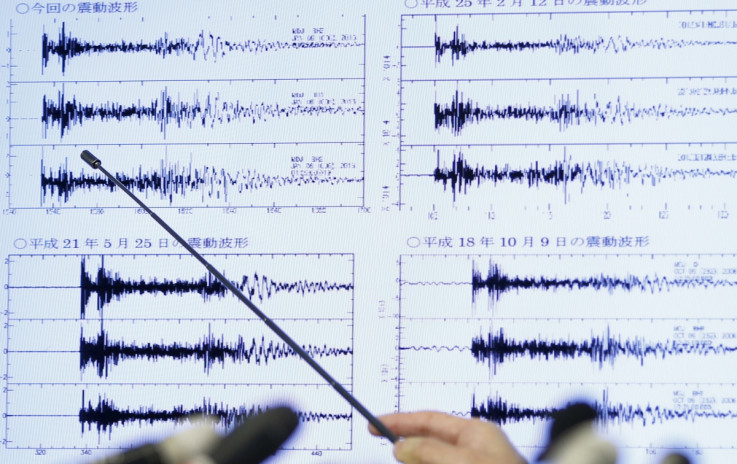 Seismic activity triggered by North Korea's alleged nuclear test shown in this image at Japan's meteorological centre
Issei Kato/Reuters
Japan was among the first countries to quickly censure Pyongyang over the alleged test. Prime Minister Shinzo Abe told reporters Tokyo cannot tolerate another nuclear test from North Korea and promised Japan would respond appropriately.
Shortly after the reports emerged about an earthquake, an official statement read on state-run television, KCTV said: "The DPRK's [North Korea] first hydrogen thermonuclear weapon test was successfully conducted at 10 in the morning."
The television presenter added: "The US has gathered forces hostile to DPRK and raised a slanderous human rights issue to hinder DPRK's improvement...It is just to have H-bomb as self-defence against the US having numerous and humongous nuclear weapons. The DPRK's fate must not be protected by any forces but DPRK itself."