This week in the world of cybersecurity the UK was reeling from revelations over alleged Russian interference in the Brexit referendum, after it emerged that accounts linked to a known "troll farm" were spreading misinformation in the days surrounding the landmark vote.
In other news, the Anonymous collective launched a series of denial of service (DoS) attacks against Neo-Nazi websites, and IBTimes UK exclusively reported on the new cryptocurrency venture linked to American anti-virus pioneer John McAfee as he teamed up with Hacken.
But don't worry if you missed any of that – here are the biggest and best cybersecurity news stories of the week, as chosen by the IBTimes UK tech desk:
Up to 17.4 million Android users downloaded a form of Trojan malware found in 144 separate mobile apps, security researchers from McAfee warned. Experts said the threat – dubbed "Grabos" – was discovered in an app called "Aristotle Music audio player 2017".
More than 150,000 Twitter accounts located in Russia posted up to 45,000 messages about Brexit in the days surrounding the 2016 EU referendum vote, new research suggested. It was the latest revelation to emerge about Russia's "troll farms", which spread chaos on the internet.
The digital hacktivist collective Anonymous this week claimed responsibility for taking down more than a dozen Neo-Nazi websites in retaliation for recent ongoing events in the US. These attacks, a source said, were a part of an ongoing campaign called #OpDomesticTerrorism .
John McAfee signed a partnership with Hacken, an Eastern European cybersecurity start-up built upon a new form of cryptocurrency, IBTimes UK revealed. McAfee will be joining the Ukraine-based project as an adviser in exchange for a 10% stake in the venture.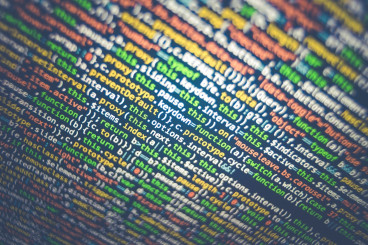 Hacking groups linked to North Korea will continue to devastate the UK with cyberattacks over the next year, former GCHQ director Robert Hannigan warned. Referencing WannaCry, the ex-spy chief said there will be "more collateral damage and more unintended consequences".
The Islamic State's official "news agency" was hacked. An allegedly Muslim collective, going by the name "Di5s3nSi0N", claimed responsibility for the attack, while the so-called hacktivists also leaked the email addresses of – what it claimed – were approximately 2,000 Amaq subscribers.
Cybersecurity firm McAfee's own email hacking protection service was reportedly used to spread a strain of banking malware. The email protection service – called McAfee ClickProtect – was caught circulating the Emotet banking malware, according to tech website ZDNet.