North Korea has executed five senior security officials using anti-aircraft weapons after they "enraged" their despotic leader Kim Jong-Un by filing false reports, claimed South Korea's spy agency.
On Monday (27 February) the South Korean National Intelligence Service (NIS), in a private briefing to lawmakers, said the executions took place after the removal of North Korean state security chief Kim Won Hong, allegedly over charges of corruption and abuse of power committed by his agency, according to South Korea's Unification Ministry.
According to CBS news, South Korean lawmaker Lee Cheol Woo told fellow MPs that the five North Korean officials belonged to Kim Won Hong's department. Despite being seen as close to Kim Jong-un he was removed in January, according to reports.
It was not reported by Lee what false reports were allegedly made, or how the NIS got their information, but simply that the officials had "enraged" Kim Jong-Un.
It is often difficult to independently verify news about top officials in the secretive nation and executions are generally not announced to the public.
However, in 2012 North Korea's state media did report the execution of Kim's uncle, Jang Song Thaek, who was widely considered the country's second most powerful man, for factionalism and crimes damaging to the economy.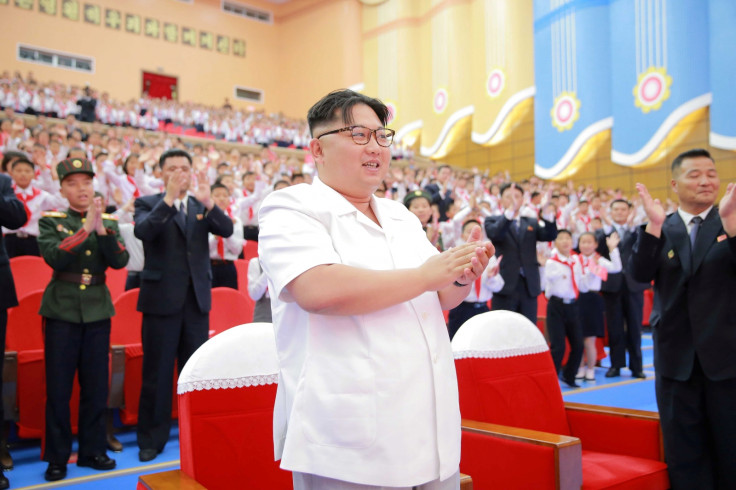 Since taking power in late 2011, Kim Jong-un has reportedly executed or purged a large number of high-level government officials for minor infractions.
In December 2016, a report published by a government-funded South Korean think-tank claimed Kim Jong-un had executed 340 people during his five years in power. The executions, half of which were government or military officials, were said to have been carried out using firing squads or anti-aircraft guns.
In the report, entitled The Misgoverning of Kim Jong Un's Five Years in Power, the Institute for National Security Strategy said that 140 of the 340 people put to death by the dictator since 2011 were officials in the government, military and ruling Korean Worker's Party.
The news of the executions comes as Malaysian police step up their investigation into the death of Kim's estranged elder half-brother, Kim Jong-nam.
Both the United States and South Korea believe Pyongyang ordered the assassination, which took place on 13 February at Kuala Lumpur airport.
Police have four people - a Vietnamese woman, an Indonesian woman, her boyfriend and a North Korean man - in custody and are now seeking the mistress of Jong-nam.