Hundreds of thousands of North Koreans took part in a mass rally through the centre of the capital Pyongyang to mark the end of its ruling Workers' Party Congress – the first event of its kind in 36 years.
The parade was presided over by North Korea's 33-year-old ruler, Kim Jong-un, who was appointed party chairman during the four-day event. Those taking part had been practising for weeks and appeared to be ecstatic about his new title, widely seen as a further consolidation of his power. His sister Kim Yo-jong was also promoted to the ruling committee of the party.
A new five-year plan for the economy was announced at the congress, which has been hit by sanctions after its recent nuclear weapon tests.
In a speech to congress, Jong-un retained his usual defiance on his country's right to develop a nuclear arsenal, but said the weapons would not be used unless North Korea was threatened with an atomic attack.
The party voted unanimously to enshrine Kim's "Byongjin" policy of simultaneous pursuit of nuclear weapons and economic development.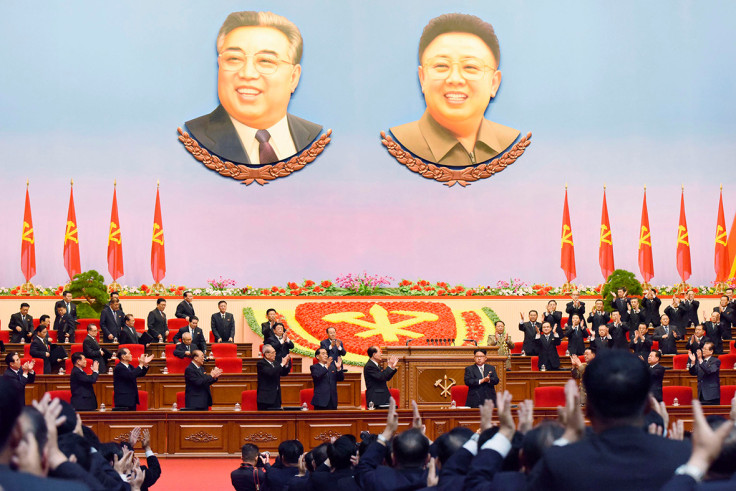 Those taking part told reporters how proud they were. "I believe that the seventh party congress is a very historical and meaningful event which demonstrates the dignity, the might and the greatness of the Workers' Party of Korea (WPK) to the whole world", 32-year-old worker Kim Sung said afterwards. "I think elevating our dear leader to the high post of the party is our people's biggest honour."
A limited number of journalists were granted access to film some parts of the event, but many were taken on a carefully choreographed media tour. North Korean and Chinese state media carried messages of congratulations to Kim on his new promotion.
"We will make efforts together with the DPRK side to bring happiness to the two countries and their peoples and contribute to peace, stability and development in this region by steadily developing the Sino-DPRK friendship and cooperation", North Korea's state broadcaster quoted Chinese President Xi Jinping as saying.
Xi's message did not mention North Korea's nuclear programme. In March this year China backed new sanctions against North Korea following its most recent nuclear missile test in January.