North Korea's launch of a 'satellite' using a long-range rocket, despite United Nations' sanctions that prevent the country from using ballistic missile technology, has caused anger and outrage. The launch was been viewed by the world as a ploy by North Korea to test its rocket's delivery capabilities, with an eye on targeting the US.
Despite North Korea state TV's claim the country was "legitimately exercising the right to use space for independent and peaceful purposes", many saw an exercise that clearly defied multiple UN resolutions.
The UN Secretary-General Ban Ki-moon called it "deeply deplorable", while Nato said it was in "direct violation" of five UN Security Council resolutions.
Japan termed the launch "absolutely intolerable" and British Foreign Secretary Philip Hammond said Pyongyang had clearly shown that nuclear and missile programmes took priority over improving the well-being of its people.
Regret and missile systems
China, in a more muted reaction "expressed regret", while South Korean urged Pyongyang to cancel the launch.
Presidential candidate Jeb Bush said he would not rule out an attack on North Korea, should he become president of the US next year: "If a pre-emptive strike is necessary to keep us safe, then we should do it."
After Sunday's (7 February) launch, South Korean and US defence officials announced they would begin formal talks on deploying a US missile defence system in South Korea.
Foreign ministry spokeswoman Hua Chunying said Pyongyang had "the right to the peaceful use of space, but that right is limited by the relevant United Nations Security Council resolutions". Hua called for "all relevant parties to deal with the situation calmly" and for "dialogue and consultations".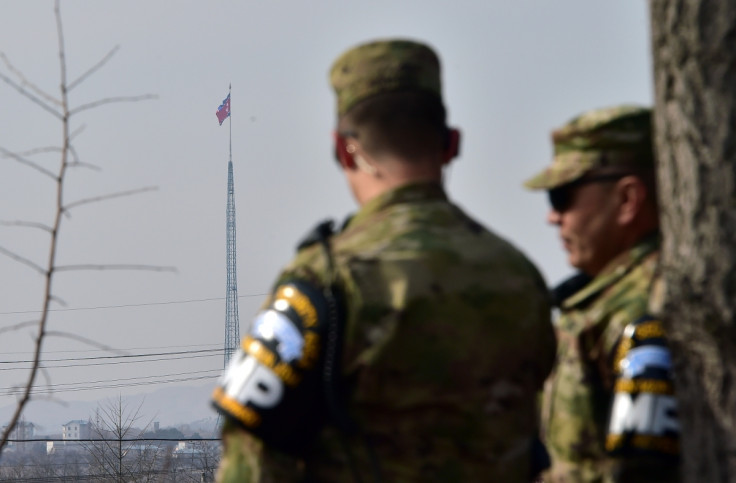 Tensions in the Korean Peninsula simmered after North Korea formally notified the UN about the launch. "We can confirm that we have detected a launch from North Korea, that initial indications are that it does not pose a threat to the US or our allies", a US defence official was quoted as saying by Sky News. "We are tracking the situation and will have more updates soon," he added.
Beijing is irritated by the North's nuclear ambitions. But observers say it is concerned that cutting off trade with its neighbour could trigger a flood of refugees across its border. It also fears any collapse of the regime in Pyongyang may lead to a US-allied unified Korea on its doorstep.
The UN is also reportedly saying that North Korea has the technology for intercontinental ballistic missiles and is preparing a fifth nuclear test, South Korean news agency Yonhap reported.