China's top nuclear envoy has warned North Korea not to further escalate tensions in the Korean Peninsula as Pyongyang prepares for a satellite launch. Foreign Minister Wang Yi, who is in London for the Syria donors conference, said Beijing had dispatched its special envoy Wu Dawei to North Korea to deal with what he described as "a serious situation".
While China is North Korea's biggest ally, it has been angered following Pyongyang's claim that it successfully tested a hydrogen bomb in January. The North sparked further alarm in the region after it told UN agencies that it intended to launch a satellite between 8 and 25 February, with observers warning that it was cover for a long-range ballistic missile test.
"We... need to have necessary contacts with the North Korea side, to listen to their opinions," Wang was quoted as saying after Wu returned from his trip. "Of course, an important point is to express China's clear position to North Korea. We don't want to see anything happen that could cause further tensions.
"We hope all sides, including North Korea, can meet each other halfway, and should work hard together to push the North Korean nuclear issue onto the track of a negotiated resolution," he added.
Missile test
The US and its allies Japan and South Korea are keeping a close eye on the Sohae satellite launching station in the west coast of North Korea, with analysis of satellite imagery confirming the movement of rocket components and fuel to the site.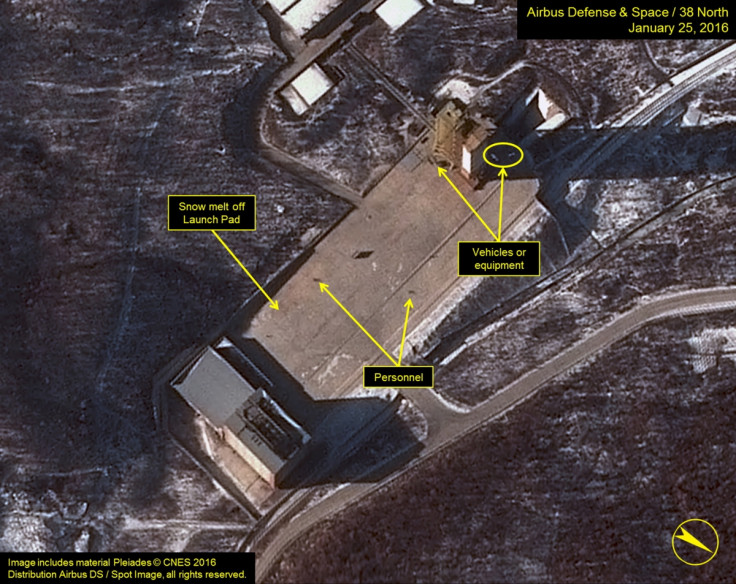 North Korea goes to great lengths to protect its military activities from satellite scrutiny, including building an underground railway to conceal the material and components it transports to the Sohae complex.
The site's gantry tower has also been covered, making it hard to tell if missile components are being stored there. On 27 January, US Secretary of State John Kerry and Wang agreed on the need for a new UN resolution against North Korea's nuclear ambitions after holding talks in Beijing.