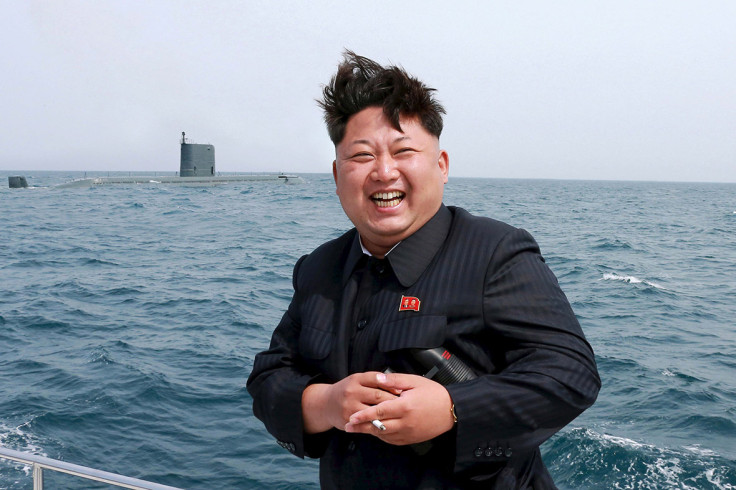 If you're looking for something new to try this summer 2017, look no further than… North Korea.
The Asian dictatorship, ranked the world's 3rd worst authoritarian regime behind Somalia and Syria, is working on its PR. It just launched a new version of its tourism website, full with package holidays and tips for travellers.
The website, Tourism DPRK, was published by the country's National Tourism Administration. It offers the chance the discover the "authentic" Democratic People's Republic of Korea.
It lists a variety of different "themed" tours. Some are catered for plane or train enthusiasts. Others are itineraries that architecture buffs can enjoy: "Great monumental edifices of world praise."
For the more adventurous among us, the newest attraction offered by Tourism DPRK is a surfing trip. It takes place in the Majon bathing resort, located on the east coast of the country, by the Japanese Sea.
So how's the wave in NK? According to the website, although temperatures are low, "the water is ecologically so clean" that it has become a travellers' favourite. In the optimistic final line of its tour description, the agency says: "Tour organizers expect the arrivals of foreign surfing fans would be increasing."
For the brave - and basketball players like Dennis Rodman - it is possible to visit North Korea by joining tours. But holidaymakers are subjected to very strict codes of conduct. Although there are countries ranked as more dangerous, such as Afghanistan or Syria, in North Korea, the smallest action, if it offends Supreme Leader Kim Jong-un, can get you locked up.
There are currently four people detained in North Korea; three United States citizens and one from Canada. The Canadian has spent a total of 900 days in detention so far.
Another tragic detainee was the American student Otto Warmbier, jailed by the regime on 2 January, 2016. He died just six days after his release, eighteen months later, on 19 June, 2017. North Korea claimed he had been in a coma for most of his imprisonment after suffering from a stroke. Warmbier's alleged crime was to steal a propaganda poster from his hotel room.
Those still interested in surfing on water of the North Korean coastline might have to wait a while, however. Although expertly crafted, Tourism DPRK forgot one little thing: prices.