North Korea 'only months away' from US nuclear strike, claims diplomat
North Korean diplomat accuses US of preparing preemptive strike.
The US and North Korea have once again swapped nuclear strike warnings as they accused each other of ratcheting up tensions on the Korean peninsula.
The two traded blows at the UN-sponsored Conference on Disarmament in Geneva where US disarmament ambassador Robert Wood said that North Korea might be able to hit the continental US with a nuclear-tipped ballistic missile within months.
North Korean diplomat Ju Yong-chol accused the US of deploying nuclear assets in the region in preparation for a preemptive strike.
"In view of the nature and scale of US military reinforcements, they are designed to make a preemptive strike against the DPRK," said Ju.
The US ambassador added that China and Russia were expanding their nuclear arsenals, a claim that prompted anger from their delegations.
"Russia, China and North Korea are growing their stockpiles, increasing the prominence of nuclear weapons in their security strategies, and - in some cases - pursuing the development of new nuclear capabilities to threaten other peaceful nations," Wood said.
North Korea is under pressure over its continued weapons development programmes, though relations have warmed slightly as a North Korean delegation travels to the Winter Olympic Games in Pyeongchang, South Korea.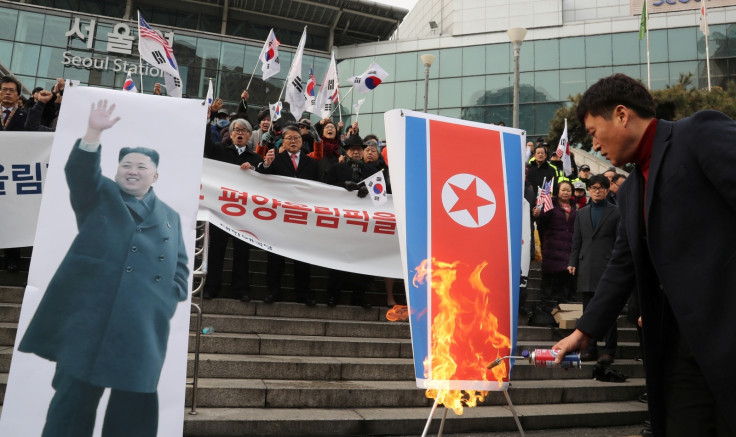 The disarmament conference came days after US President Donald Trump's administration said it would modernise its existing nuclear stockpile in what is largely a continuation of Barack Obama's nuclear policy. The strategy would modernise the US' bomber aircraft, submarine and land-based missiles.
The strategy - detailed in the Pentagon's Nuclear Posture Review - aims to develop smaller-yield weapons as it is believed that existing weapons are too large to be an effective deterrent.
The analysis points to the Russian doctrine of "de-escalation through escalation", in which Russia could use low-yield, localised weapons to force Nato to back down from a conflict rather than respond with high-yield bombs, which could escalate conflict out of control.
"Expanding flexible US nuclear options now, to include low-yield options, is important for the preservation of credible deterrence against regional aggression," the review states.
Countering the "growing threat from revisionist powers" such as China and Russia is central to the newly announced US defence strategy. The review also named North Korea and Iran as significant threats.