North Korea has increased the executions of corrupt military officials in an attempt to avoid disorder as the effects of new sanctions take hold, a top US commander has said.
The secretive nation has also cut back on training exercises whilst executing political officers in military units in a desperate bid to stop the nation "deteriorating quickly".
The UN placed major restrictions on imports of oil and refined petroleum products to North Korea since its sixth nuclear test in September.
Now four months later the crippling sanctions have taken hold, General Vincent K Brooks, commander of US Forces in Korea, told The Wall Street Journal.
"We're seeing some increase in executions, mostly against political officers who are in military units, for corruption," he said.
Brooks said the executions were attempts to "clamp down as much as possible on something that might be deteriorating and keeping it from deteriorating too quickly."
He added that military exercises, which usually take place from December to March, were "slow in getting started and are less extensive than usual" as Brooks believed fuel was being conserved.
Also signifying a level of unrest in the country Brooks said defections had been occurring "in areas where we don't generally see them".
This would include through the Demilitarised Zone (DMZ), one of the world's most guarded borders, which separates North and South Korea.
In November last year a North Korean soldier was captured on CCTV escaping across the border after being shot six times. The soldier had to be rescued by South Korean commandos.
Three other soldiers have since reportedly defected to the south.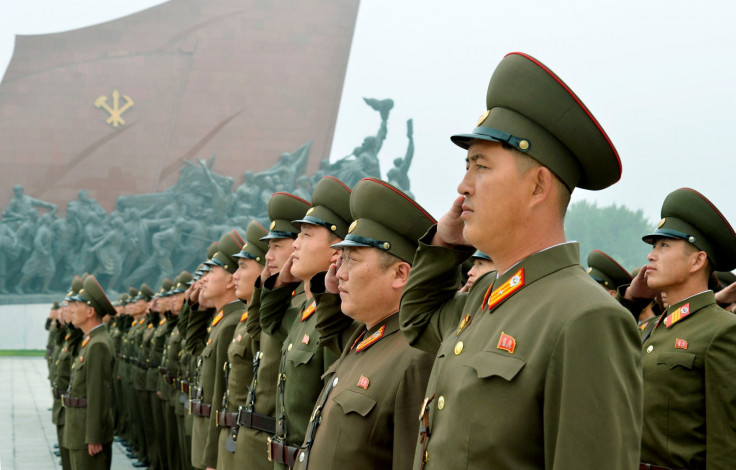 This month, the US confirmed new sanctions against North Korean and Chinese firms and individuals who it they believe supported Pyongyang.
Tensions rose at the end of 2017 as North Korea continued on their efforts to produce a nuclear-tipped long-range ballistic missile.
Since the start of January, though, signs that Kim Jong Un's regime and its tense relationship with the south may have begun to thaw.
Pyongyang opened dialogue with South Korea for the first time in around two years meaning North Korea will participate in the Winter Olympics in Pyeongchang next month.