US President Barack Obama has rejected an offer from North Korea to halt nuclear tests in return for the Pentagon suspending its military exercises with South Korea.
Obama said at a news conference in Germany that he did not take the proposal seriously and that Pyongyang would "have to do better than that".
"We don't take seriously a promise to simply halt until the next time they decide to do a test," he was quoted as saying by the Associated Press.
"What we've said consistently... is that if North Korea shows seriousness in denuclearising the Korean Peninsula, then we'll be prepared to enter into some serious conversations with them about reducing tensions and our approach to protecting our allies in the region.
"But that's not something that happens based on a press release in the wake of a series of provocative behaviours. They're going to have to do better than that," Obama added.
North Korean Foreign Minister Ri Su-yong defended his government's right to maintain a nuclear deterrent in a rare interview on 23 April, hours after the country test-fired a ballistic missile from a submarine.
"Stop the nuclear war exercises in the Korean Peninsula, then we should also cease our nuclear tests," he told AP.
"If we continue on this path of confrontation, this will lead to very catastrophic results, not only for the two countries but for the entire world as well.
"It is really crucial for the United States government to withdraw its hostile policy against the DPRK (Democratic People's Republic of Korea) and as an expression of this stop the military exercises, war exercises in the Korean Peninsula. Then we will respond likewise."
Nuclear ambitions
Ri's interview came amid South Korean media reports that the North could be preparing for a fifth nuclear test.
The UN Security Council slapped its toughest ever sanctions on North Korea after the country claimed to have successfully tested a hydrogen bomb in January.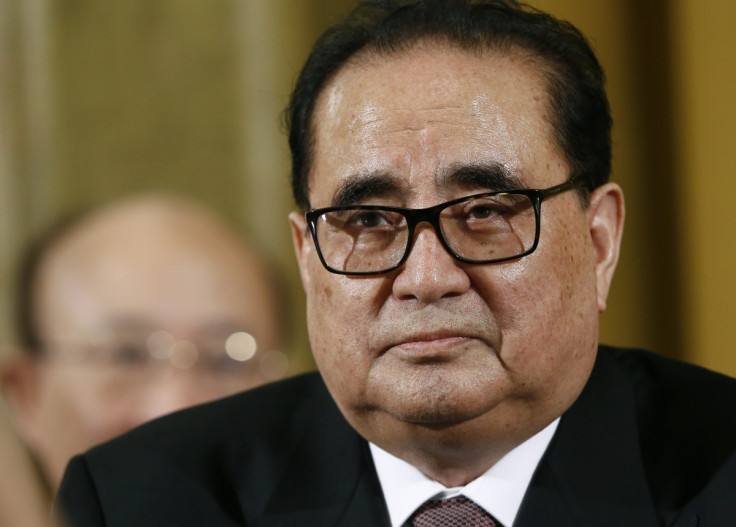 Ri insisted that sanctions will not deter the Kim Jong-un regime from pursuing its nuclear ambitions.
"If they believe they can actually frustrate us with sanctions, they are totally mistaken," he said.
"The more pressure you put on to something, the more emotionally you react to stand up against it. And this is important for the American policymakers to be aware of."
Pyongyang is thought to have an advanced ballistic missile programme, with its last successful long-range launch carried out in February.
Analysts estimate that the country possesses about 20 nuclear warheads, although its ability to make them small enough to fit on a long-range rocket has been called into question.