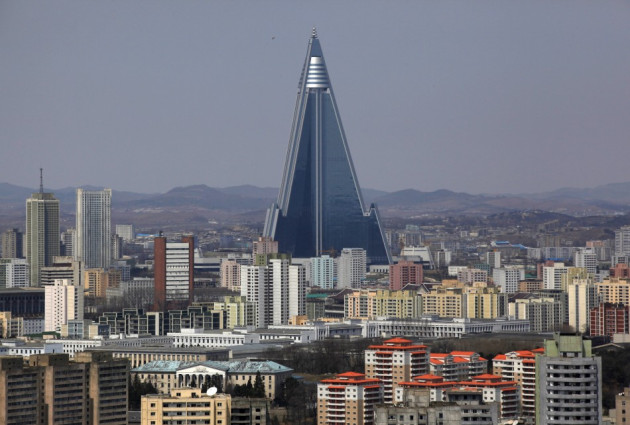 The 105-storey "Phantom Hotel" that looms over Pyongyang in North Korea is still empty - 25 years after building work started.
Beijing-based travel agency Koryo Tours released unedited pictures of the pyramid-shaped Ryugyong Hotel showing its barren interior.
Just a few privileged people had been allowed inside the building up to now.
Works on the Ryugyong started in 1987 but was halted for 16 years when the military government ran out of funds.
The buildingnicknamed the Hotel of Doom and Phantom Hotel stood as the symbol of North Korea's thwarted ambitions, until 2008, when work was resumed as part of a "beautification scheme" of the capital mooted by then leader Kim Jong-Il.
It has long represented the contradictions of a country that is constantly facing mass starvation and energy shortages while a bloated military dictatorship live lives of excess.
Koryo Tours says that the Ryugyong will finally open in two or three years.