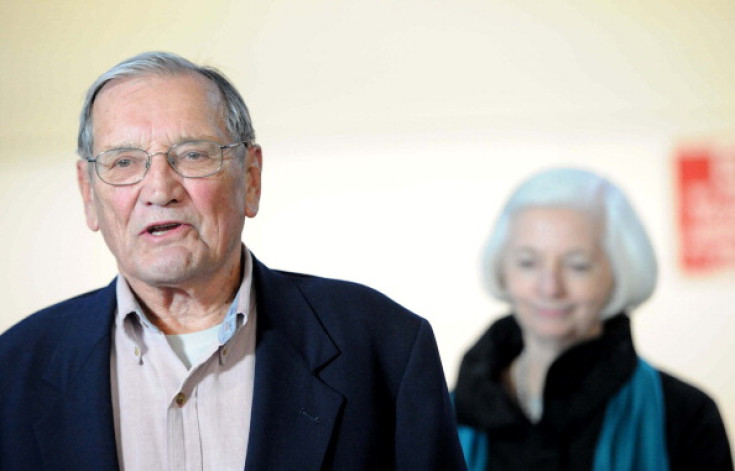 North Korea has allegedly asked a US former detainee to pay the bill for his stay in the country, the Korean Times reported.
Merrill Edward Newman, an American businessman who was arrested in North Korea on charges of espionage in 2013, claimed that Pyongyang sent him a bill of 3.6million won (£2,069) for his permanence at the Yanggakdo Hotel, where he was detained for 42 days.
The claim was made in The Last P.O.W, a book in which the 86-year-old man describes his arrest and detention.
It is believed that the bill includes the charges of £1,666 for the room, £377 for meals, £8.90 for dessert, and even £1.90 for "lost plates".
Newman also alleged that upon his release, North Korean officials took £316 from him, saying the money was a refund payment as the government had paid for his ticket to Beijing and fruit he had allegedly ordered during his detention.
Newman, a retired Silicon Valley executive who also served as an infantry officer during the 1950-1953 Korean war, was arrested in an aeroplane at Pyongyang airport at the end of his 10-day trip in the country.
He was accused of various crimes, including espionage.
"They started in on why I came," he wrote in his book. "I said it was because I wanted to find out what was really going on in North Korea. Then they began to focus on my asking our guides to help me locate old soldiers or their relations or descendants if we got to Kuwol Mountain.
"They tried to make it into the main reason for my visit. I tried to get across that the business of me contacting people was just an aside. It was just incidental. It wasn't the main thing."
"The investigator erupted. 'You're lying! You're guilty of espionage. You've got to be honest with us.'"
Newman was released in December 2013 on grounds that he was too ill and in advanced age for a prolonged detention.