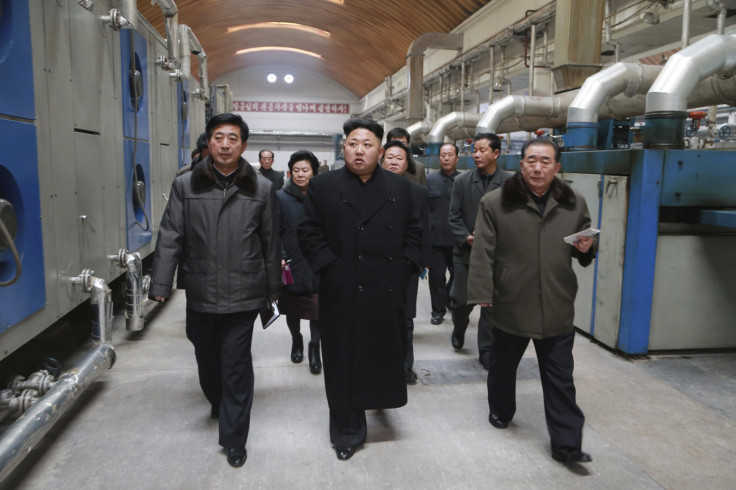 North Korea has asked the US to lift "all unreasonable sanctions" against Pyongyang, accusing Washington of showing "inveterate hostility and repugnancy" towards the republic.
The official KCNA news agency, citing North Korea's National Defense Commission (NDC), reported that the Obama administration is more persistently resorting to its harsh policy hostile to the nation.
"We have taken this stand because all 'sanctions' the U.S. has imposed on the DPRK so far are based on the inveterate hostility and repugnancy towards it and Washington's hostile policy towards it," the policy department of the NDC said.
The department added the sanctions are imposed without any ground, and they would only bring bitter disgrace and shame to it.
"The US should make a bold decision to stop all hostile actions, if it does not want to follow in the footsteps of preceding U.S. warmongers who confessed after drinking a bitter cup of defeat that they fought a wrong war against a wrong rival at a wrong time and in a wrong place," the statement said.
"The US should roll back its hostile policy towards the DPRK of its own accord if it does not want to suffer a war disaster," the statement warned.
The department added that North Korea has already declared the toughest counteraction against the "outrageous hostile acts" of the US.
North Korea has been blamed by the US for the large scale hacking of Sony Pictures after it initially refused to pull the screening of a movie involving the death of the state's leader Kim Jong-un. Pyongyang has denied involvement in the attack.
At the beginning of this year, US President Barack Obama authorised new sanctions on North Korea in response to the cyber attack on Sony Pictures.
According to the Washington Post, the sanctions are aimed at arms companies. The sanctions affect three North Korean companies and ten North Korean government officials, including individuals working in Iran, Syria, China, Russia and Namibia.