A boat and three corpses, presumed to be North Korean fisherman, has washed up on the shores of Japan – the latest in a surge of so-called "ghost boats" to drift across the sea from Kim Jong-un's despotic nation.
The Japanese coast guard said it found the decomposed bodies of three men in Yamagata prefecture on 4 December, two days after a battered wooden fishing boat was recovered nearby, Associated Press reported.
Every year, dozens of fishing boats from North Korea get lost in the Sea of Japan and are dragged north by wind and currents into Japanese territories.
However, a recent spike in recovered vessels has prompted the Japanese authorities to launch an investigation.
One theory is that Kim Jong-un is demanding ever greater harvests from North Korean fisherman in an attempt to overcome chronic food shortages among his people.
His fisherman may be taking greater risks, venturing into unknown waters, in an attempt to meet the new quotas.
An editorial in a state-sponsored newspaper recently said: "Fishing boats are like warships, protecting the people and the motherland. Fish are like bullets and artillery shells," according to The Times.
An incredible 28 "ghost boats" beached in Japan during November – up from four in November 2016.
The latest bodies mean that 21 corpses associated with boats have now been washed up this year – almost double last year's figure of 11, with a month still to go.
Unusually, 42 North Koreans have been been blown off course and carried over to Japan and lived to tell the tale. After being questioned by police they are typically sent to back to North Korea via China.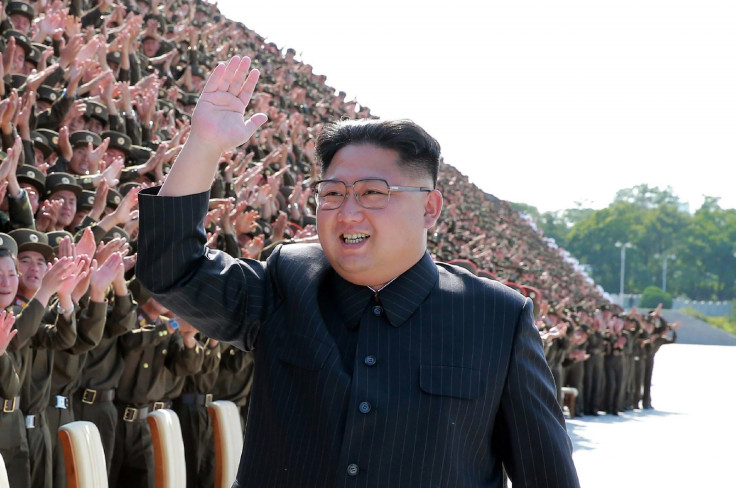 However, the Japanese are also holding 18 people from two other boats, who all claim to be North Korean.
Ten of them landed on a small uninhabited island off southern Hokkaido on a badly damaged fishing boat and are accused of stealing electronic appliances and from an unmanned shelter while taking refuge from the sea. They were eventually rescued by Japan's coast guard.
North Korean fishing boats are thought to be especially vulnerable in rough seas because they lack modern navigational equipment and are not sturdily built.