Northern Ireland: Complaint about First Minister Peter Robinson made to PSNI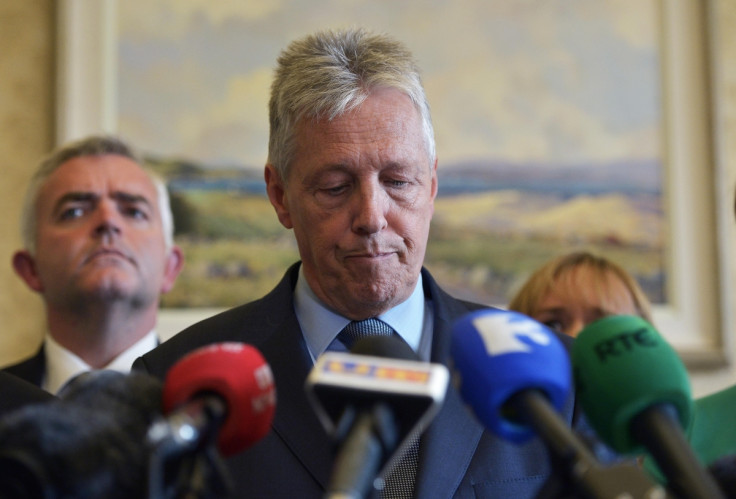 A prominent Belfast businessman has lodged a complaint with police against First Minister Peter Robinson. Peter Curistan, who was a developer on the city's Odyssey complex beside the River Lagan, instructed lawyers to lodge the complaint with the Police Service of Northern Ireland (PSNI) over remarks Robinson made in Parliament almost a decade ago.
At Westminster in 2006, Robinson claimed Sheridan Group chairman Curistan had links with Irish Republican Army (IRA), asking the secretary of state "to ensure the activities of the Sheridan group and its association with the IRA's dirty money are fully investigated". Robinson, then the DUP MP for East Belfast, provided no evidence and never apologised and made the comments under parliamentary privilege. Curistan denied the allegations and during a government case in 2008 a High Court judge backed him, saying he was entirely innocent of having IRA links.
"There's no doubt that [Robinson's] comments have destroyed my business," Curistan told Irish News in October. "I feel a lot of resentment that he can get away with saying something under parliamentary privilege – why did he not say it outside; why did he not go to the PSNI; why was I not interviewed?"
Curistan has now appointed the KRW Law firm, who in turn were advised by Eugene Grant QC. KRW Law claim that parliamentary privilege does not cover allegations of criminality and that Robinson may have to defend himself against charges of "misfeasance in public office". A formal complaint was lodged with the PSNI on Thursday evening (5 November).
In a statement to the BBC, Mr Curistan's lawyers said: "Our client now insists the police diligently and expeditiously investigate his allegations and, most importantly, interview the first minister. It is our client's fervent belief that sufficient evidence exists that Mr Robinson should be investigated, interviewed and prosecuted on the basis of the complaint."
However Robinson, who earlier this year was rushed to hospital after suffering a suspected heart attack, appeared unphased by the allegations. "The police may have to waste their time with this but I do not," he told the BBC.
© Copyright IBTimes 2023. All rights reserved.