Norwegian police have confirmed that a helicopter carrying at least 13 people has crashed on the island on Sotra, just west of the country's second city, Bergen. Emergency services have said they have found bodies at the scene and there are no signs of survivors.
Reports say that 11 have so far been found dead. 11 of those on board are thought to be Norwegian, along with one Briton and one Italian. The Briton on board was confirmed dead by the Foreign Office.
Residents told Bergen Tidende they heard a large explosion before seeing the helicopter crash to the ground in the Turøy area. Norwegian paper Dagbladet confirmed with the Civil Aviation Authority that 13 people were on board, though other reports had put the number as high as 17.
The helicopter was initially reported to be on its way to the Brage oil field in the North Sea, though it's now thought the destination was Flesland and the aircraft had come from the oil station, Gullfaks B. Reports said that a number of people were in the water and witnesses said boats were in the area.
A large plume of black smoke was visable to the surrounding area.
Witnesses told Bergen Tidende that there were a number of explosions, with one man saying he saw the helicopter wobble in the air before a large bang and the rotor coming loose. It's thought the helicopter itself will be found underwater.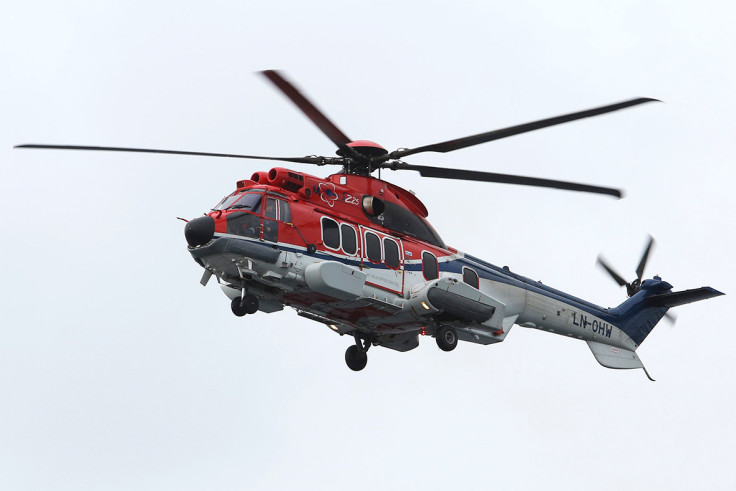 More from IBTimes UK