Houses have been swept away and roads have been flooded, after Norway saw record rainfall hit the country. Southern and western parts of the Scandinavian country have been battered by Storm Synne, with more than 170mm of rain falling in some towns over just two days.
The town of Egersund has been one of the worst hit places, on 6 December registering the heaviest rainfall since records began in 1897. Mayor of Egersund Odd Strangeland said: "A lot can still happen. We're closing a bridge right behind us here. We're not sure it can hold the water. We are talking about a 200-year flood."
More than 30 mudslides have been reported in the southern and western parts of the country alone. Egersund resident Roy Handeland said: "It was quite dramatic, a lot of things happening at the same time. We suddenly were told to evacuate, we needed to get all cars out of the area. The water started rising and a crane truck arrived. It was dramatic to get everything out."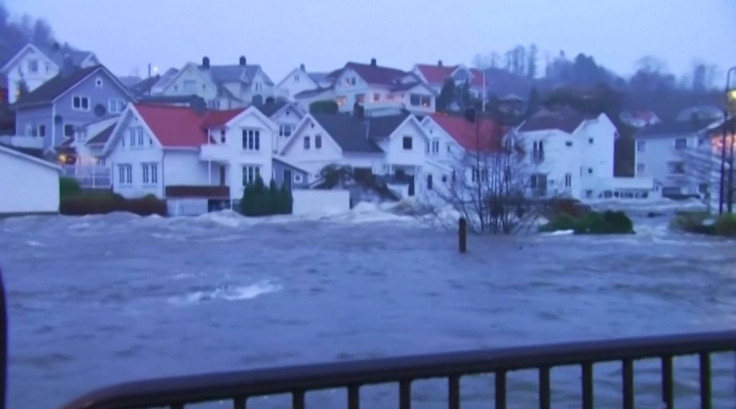 Elsewhere, Eik, in the town of Lund, saw a record 178mm fall over two days. Moi also saw high wind and rainfall, with some houses becoming damaged in the conditions.
Magne Drange, from Moi, saw a tree crash into his house. "Yes, it is dramatic. It's very bad, there is a lot of force in the water. When a tree comes down in the flood, you're powerless," he said.
Ferry services were also disrupted on 6 December due to the adverse weather conditions.