They might have been doing it for over half a century but the rest of the world, especially Texans, have only just found out: In Norway people use the word 'texas' to mean crazy.
Question: How does a Norwegian best describe the recklessness of international truck drivers, transporting goods through the north of the country? Answer: "Texas."
Question: How does a Norwegian best describe the carnival atmosphere at a Blackburn Rovers Burnley Clarets derby? Answer: "Totally texas!"
These were the examples of the use of the linguistic anomaly tracked down – fittingly – by the Texas Monthly after one enterprising reporter spotted that Norwegians were taking the name of his beloved state in vain.
"Det var helt texas," the people of Norway are wont to say when chaotic conditions arise. However, not entirely politically incorrect, the term is not used to describe people. Texas Monthly reports that that the term is drawn from Texas' close association in the Norwegian imagination with the old west.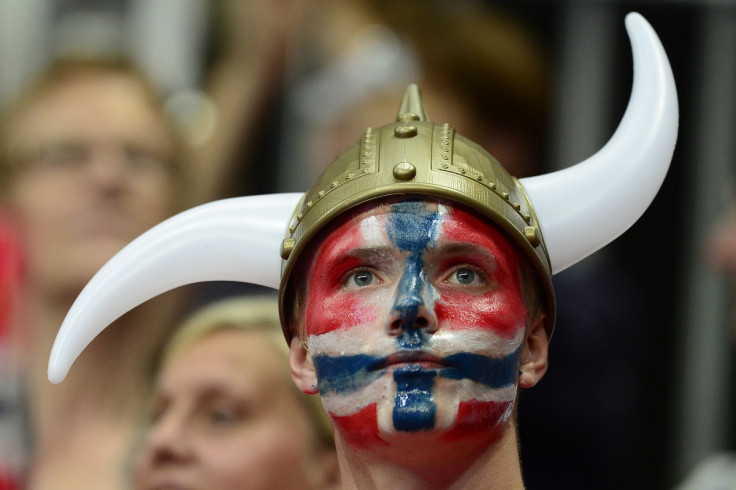 The Washington Post quoted a senior adviser at the Norwegian Consulate as explaining that the term was more endearing than pejorative: "the wild west held, I think with most Norwegians, held a strong Texas association. So when we use the expression 'Texas,' we think about — you know, most of us think about a lot of action, a lot fun and a lot of things going on," Anne Ekern explained.
The phenomenon has already become a slogan, with DetVarHeltTexas.com selling a range of linked memorabilia including a t-shirt carrying the phrase: "Det Var Helt Texas" and "Population: crazy".
Dan Solomon, who broke the story has commented that he believes the acquisition of the state name is a mark of pride. "If you go to a party and things are raging and you say it was 'texas,' that's all right. That seems like a thing we can live with," he told NPR.