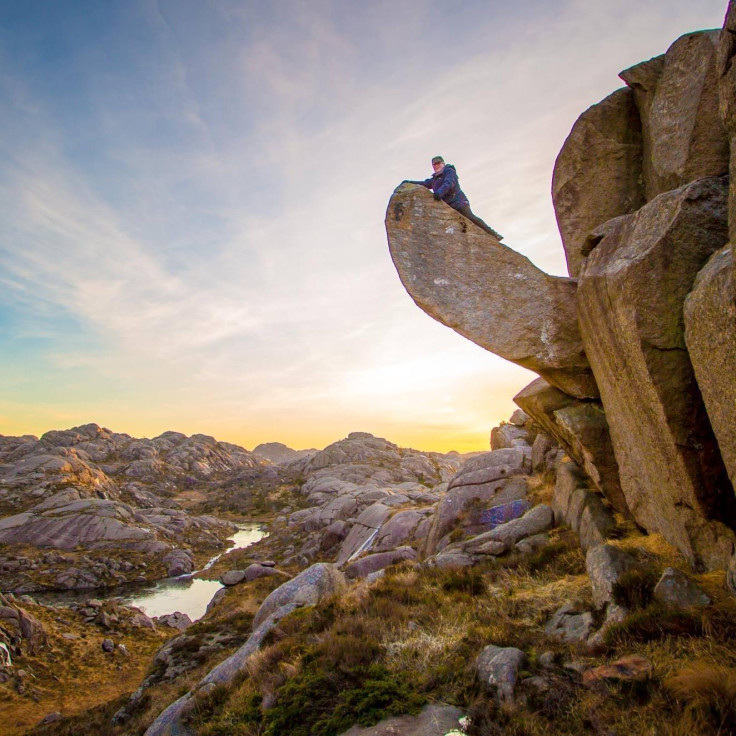 Activists in Norway have collected about 90,000 Norwegian kroner ($10,600;£8283.19) to repair a penis-shaped rock formation after it was badly damaged.
The Trollpikken rock formation is a popular tourist attraction in southern Norway, near the southern coastal city of Stavanger.
Joggers discovered on Saturday ( 24 June) the rock had cracked and had drilling holes, something that suggests it had been deliberately vandalised, AP reported.
By Sunday (25 June) more than 500 people had donated nearly 90,000 Norwegian kroner.
A statement on the official website of the tourist attraction reads: "Trollpikken is unfortunately vandalized and destroyed. We will restore it".
Activist Kjetil Bentsen told public broadcaster NRK thathe believed the Trollpikken "will be rebuilt" with donated money.
Police are looking for tips to find the person or persons who did it. They could face a one-year prison sentence for a serious environmental crime.