Not exactly a happy meal: Mother films live maggots found in her son's cheeseburger from McDonald's
McDonald's has defended itself saying it doubts the authenticity of the mother's version.
An Australian mother said she got the shock of her life when she found live maggots in a McDonald's cheeseburger that her three-year-old was eating.
Emmii McHugh bought her toddler a Happy Meal from an outlet in Maryborough, Queensland on 9 August. Her son had already taken a bite when she spotted the maggots, she said.
McHugh took to Facebook to write about the incident. "I've just bought a cheeseburger happy meal for my three-year-old and low and behold there are live maggots on and in the meat patty.
"I'm absolutely disgusted. How this can happen baffles me," she wrote in her video post.
She also posted a copy of her bill for the Happy Meal, which cost around £1.80.
The mother-of-one said that she had also preserved the burger as proof and would take the issue as far as she could.
"I've kept and frozen the product also has the receipt along with a photo and video. I will be taking this as far as I can," she wrote on the social media site.
"I'll be ringing health and safety first thing in morning. I want the entire stock thrown out. I don't want another poor kid eating this s**t."
McDonald's has, however, defended itself saying it doubts the authenticity of the mother's version.
"It is very unlikely this occurred in our restaurant; we have great confidence in our food safety and handling procedures," the food outlet chain told Daily Mail Australia.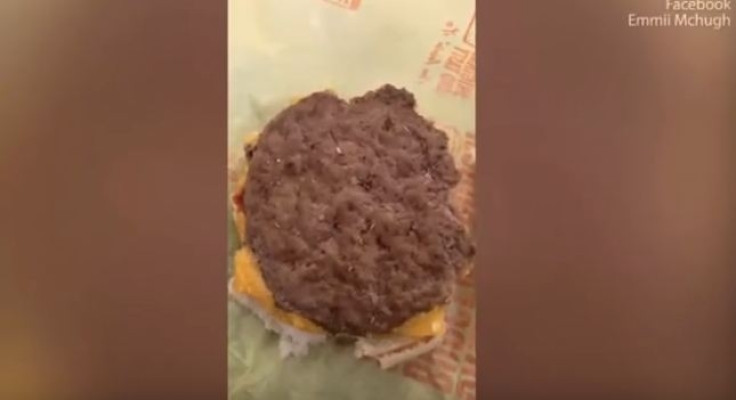 © Copyright IBTimes 2023. All rights reserved.