Happy Goggles: McDonald's introducing Happy Meal boxes that transform into virtual reality viewer
It seems even the fast food industry isn't immune to the speeding freight train that is virtual reality, with McDonald's now offering a Happy Meal box that doubles as a VR viewer.
Labelled Happy Goggles, the special boxes come with a set of lenses and can be re-assembled to create a set of virtual reality goggles, which can be used with a smartphone for a rudimentary, if quite greasy, VR experience.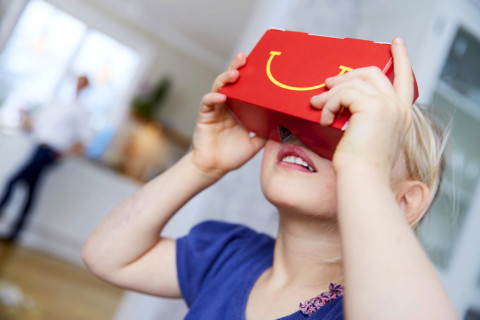 Happy Goggles will be available for a limited run at participating McDonald's restaurants in Sweden. The fast food chain is launching a VR app to go alongside the viewer called Slope Stars, a 360-degree skiing experience which is apparently endorsed by the Swedish National Ski Team.
Other than presenting a fun way to make your face smell like chicken nuggets, McDonald's reckons its Happy Goggles will provide kids with a cheap way to experience VR and create "an opportunity for adults to learn from the children's knowledge and experience."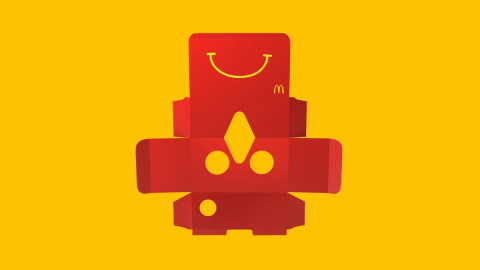 Jeff Jackett, marketing director at McDonald's Sweden, said: "We want to continue being the best family restaurant in Sweden. The Happy Meal is one of our most loved menus and therefore an appropriate platform for reaching out to our family customers through experiences that focus on play and learning. We believe that many people will enjoy the fun skiing game with the new Happy Goggles."
McDonald's isn't the first company to wise up to the potential of packaging, though. Alcatel's new Idol 4 and 4S smartphones come in boxes that double as virtual reality headsets, although you won't get fries with it.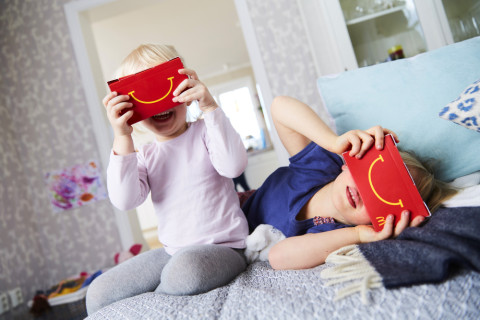 All jokes aside, it has to be said that what McDonald's has done is actually quite clever and a great example of virtual reality at its most affordable.