Members of a moped gang that carried out more than 100 crimes against victims including former chancellor George Osborne have been jailed for more than 18 years.
During a 16-day rampage in April and May this year, the gang targeted the London boroughs of Camden, Westminster, Islington, and Kensington and Chelsea.
Southwark Crown Court heard that three teenagers and a fourth unknown robber, who was armed with a hammer, used two mopeds to snatch mobile phones from unsuspecting pedestrians.
One of the victims was the former chancellor George Osborne with the gang attempting to steal his mobile phone outside the BBC.
The gang would often mount the pavement and some victims were threatened with a hammer and a metal bar.
The court heard how Claude Parkinson, 18, was the leader of the teenage gang with two other members, aged 15 and 16, who cannot be named due to legal reasons.
In total the gang committed 103 offences between April 19 and May 4 with Parkinson sentenced to five years and three months in custody after admitting conspiracy to commit robbery.
The two teenage boys were each sentenced four years and two months in a young offender's institution after admitting the same offence.
The court heard how the numbers of moped phone snatches halved in London in the weeks after the arrests.
The gang was caught when a quick-thinking photographer who took snaps of the gang which showed distinct markings of the suspects' clothing, such as logos and paint marks and these were used along with CCTV footage, to map the route the suspects took.
One of the images showed a suspect with part of a finger nail missing and a blemish on his nose, which matched up to Parkinson.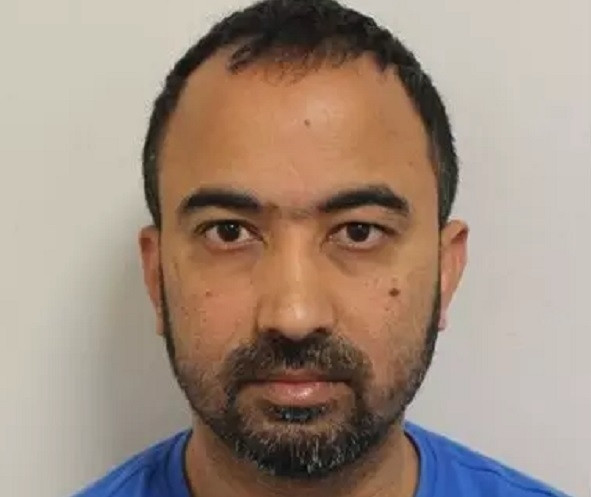 The gang sold the phones to married father Samsul Chowdhury who had sent the gang a price list for each device they could steal.
The 40-year-old was jailed for four years and ten months, after admitting buying stolen phones and arranging for them to be sold on.
The Evening Standard reported that his personal accounts ledger revealed he was raking in almost £10,000 a week in April and May from stolen goods.