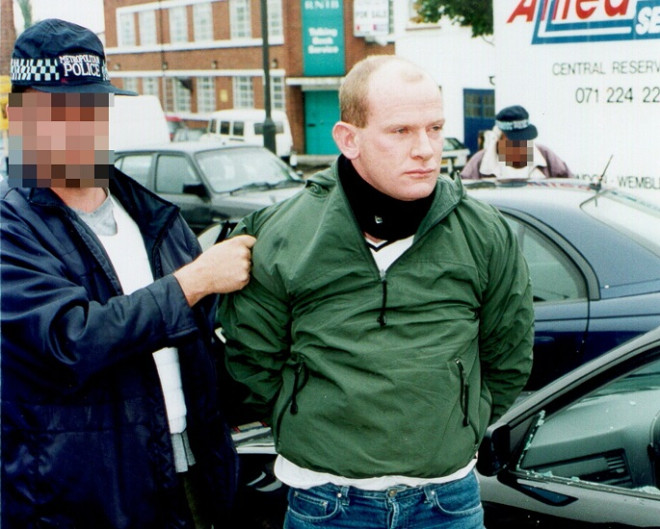 One of Britain's most notorious robbers tried to justify raiding six banks on 'greedy bankers'.
Jurors heard how brazen thief Sean Bradish carried out a series of armed raids when he was on day release from prison and was supposed to be reintergrating into society.
The 46-year-old was on day release from a life sentence when he robbed four banks across north west London between April and September 2012, threatening to shoot petrified staff.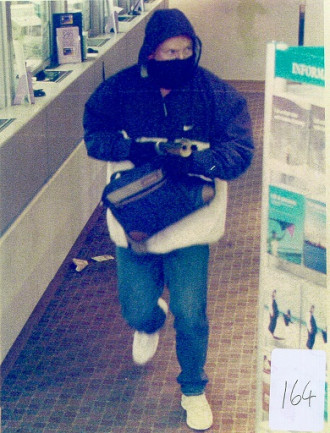 He then targeted a further three when he was released in 2013 but his attempts to rob an eighth were foiled and he was later arrested.
Amazingly, one cashier was robbed three times by Bradish and resigned.
Justifying one of his robberies, the Old Bailey heard how Bradish told staff: "You bastards are robbing the public".
Last week he pleaded guilty to six robberies, one attempted robbery and seven counts of possession of an imitation firearm and is expected to receive a life sentence.
History

Prolific criminal Bradish was first jailed in 2002 after he and his brother Vincent carried out at least 100 banks and building society robberies, taking a total of £1 million.

The pair were known to photograph themselves toasting their raids with champagne and they also lavished at least £500,000 on cars, prostitutes, drugs and exotic holidays to destinations including the Caribbean.

They started out by hitting Thomas Cook foreign exchange counters on at least 25 occasions.

Wearing a balaclava and surgical gloves, Sean Bradish would usually brandish a sawn-off shotgun at a victim and demand money, threatening to blow their heads off.

The thugs eventually moved on from the travel company after it beefed up its security and liked to use customers as hostages until staff handed over cash.

But their highly profitable life of crime ended when one of their accomplices, Steven Roberts, was arrested and revealed all to police.