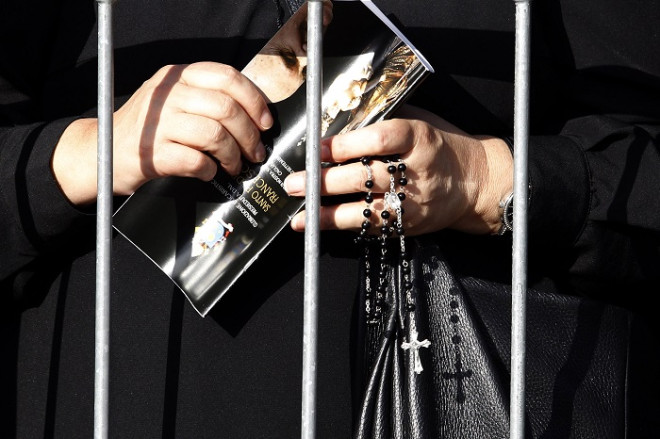 A novice Catholic nun has pleaded guilty to voluntary manslaughter after smothering her newborn baby son.
Sosefina Amoa, 26, admitted killing her baby after giving birth in the Little Sisters of the Poor convent, Washington DC, on 10 October 2013.
Amoa, who is of Samoan origin, gave birth just five days after moving to the US to begin a five-month programme to join the convent officially.
The court heard how Amoa lied about her sexual activity and concealed her pregnancy from fellow nuns. She asked to be excused from a prayer session after having difficulty kneeling and returned to her room, where she went into labour.
Prosecutor Cynthia Wright said Amoa initially told authorities that the baby struck his head on the floor when he was born and began crying for two to three minutes before his breathing stopped.
Amoa later admitted to detectives that she placed a wool garment over the baby's mouth to muffle his cries.
A medical examiner found that the baby, who was full-term and weighed six pounds, died as a result of suffocation and had bruising and scratches around his nostrils.
Amoa repeatedly wiped away tears as she stood next to her interpreter and public defender during the hearing. Her lawyer Judith Pipe argued that the defendant accidentally smothered her son after panicking in the minutes following his birth.
As part of a plea deal, prosecutors agreed to argue for a sentence of between four and 10 years in prison, although voluntary manslaughter carries a maximum sentence of 30 years. Sentencing is scheduled to take place on 23 May.
Sister Loraine Marie, provincial superior for Little Sisters of the Poor, said in a statement: "The events leading up to today's proceedings are profoundly sorrowful [and] we continue to pray for a just, merciful, and final resolution for all concerned."