Senior US officials fear that a nuclear arms race in Asia-Pacific region is inevitable if an increasingly belligerent North Korea and its pursuit of nuclear missile programmes are not contained, according to Australia's Foreign Minister Julie Bishop.
The officials reportedly told Bishop that other countries in the region, including Japan and South Korea, would be compelled to seek their own nuclear military capabilities for defence if North Korea escalates its intercontinental ballistic missile (ICBM) program.
Bishop told The Australian newspaper on Friday (26 May) that US ambassador to the UN Nikki Haley was among others who directly expressed concerns to her during their meeting in New York this week.
"In my discussions with senior officials in both South Korea and the US, the view was that should North Korea ever be recognised as a nuclear weapons state, then Japan and (South) Korea would have little option than to develop their own nuclear weapons capability," Bishop told the newspaper. "That is why there is such a strong view that North Korea must be denied this capability."
The reclusive state has launched a series of missiles this year. The latest one, a medium-range Pukguksong-2 missile test, was carried out on 21 May. It came a week after the country fired a Hwasong-12 intermediate-range projectile, which according to experts, was Pyongyang's longest-range missile till date.
Pyongyang has also been boasting that it is inching closer to developing a missile capable of carrying a "heavy" nuclear warhead, further fuelling tensions in the region and with the US.
US President Donald Trump during his campaign trail last year even suggested the possibility of Japan and South Korea arming themselves with nuclear weapons. However, he later withdrew the comments.
According to Bishop, Haley said it "loud and clear" that "when the United States said all options are on the table" to handle North Korea "they mean it, they are not kidding". The Australian minister referred to Haley's comments from March, where the US ambassador said the Trump administration was re-evaluating its options on North Korea.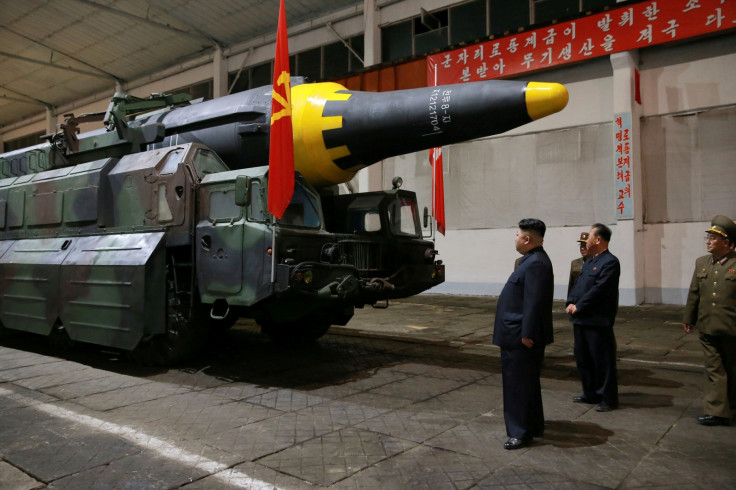 Bishop has also urged China to adhere to a new sanctions regime. It would "change the economic scenario in North Korea and essentially bring it to the negotiating table", Bishop said.
"We have a window of opportunity in relation to economic sanctions and this is where we need China's support," Bishop was quoted as saying by Channel News Asia.
Australian Prime Minister Malcolm Turnbull, however, disagreed that Australia might need a nuclear weapons capability to defend against North Korean missiles. Acquiring such arms would only be possible in a "dire environment", he said.
"Realistically for the far foreseeable future, our commitment to non-proliferation is rock solid," Turnbull told Australia's 3AW radio.