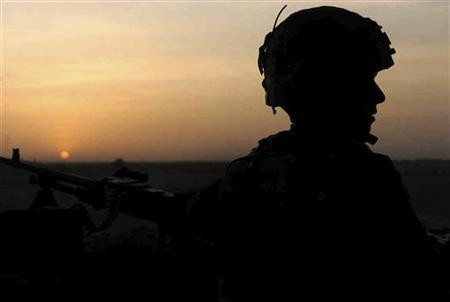 The number of British servicemen and women killed in Afghanistan since the invasion in 2001 has reached 300, following the death a royal marine who was injured in an explosion on 12 June this year.
The Ministry of Defence said the man, who was from 40 Commando Royal Marines, died of his wounds at New Queen Elizabeth Hospital in Birmingham yesterday.
The marine, who has not yet been named, was injured in the Sangin district of Helmand as the result of an explosion.
Prime Minister David Cameron said it was "desperately sad news" before adding that "Of course, the 300th death is no more or less tragic than the 299 that came before."
"But it's a moment for the whole country to reflect on the incredible service and sacrifice and dedication that the armed forces give on our behalf."
Despite the casualties Mr Cameron said it was important that Britain's 9,500 troops in Afghanistan remain there in order to protect British security and the security of the world from terrorism.
The latest milestone could potentially lead to greater pressure being placed on the government to withdraw from Afghanistan or at least to clarify how long British troops will stay there. Last week Mr Cameron said he did not want British forces to be there a "a day longer than necessary".
Currently the Afghan mission still has wide support in the House of Commons, despite significant opposition among the general public, however the Labour Party, which initiated the Afghan mission under former Prime Minister Tony Blair could conceivably come out against the war if a candidate such as Diane Abbott were to win its current leadership race.
The 300th death in Afghanistan comes during a period of intense conflict in the nation. In the first seven years of the war 100 British soldiers were killed, however the figure quickly reached 200 by August last year, after less than eight years of war.
The increase in casualties has been attributed in part to Operation Moshtarak which saw Coalition forces take the offensive against the Taliban. The Taliban's intensive use of Improvised Explosive Devices (IEDs) has also caused increased British casualties.