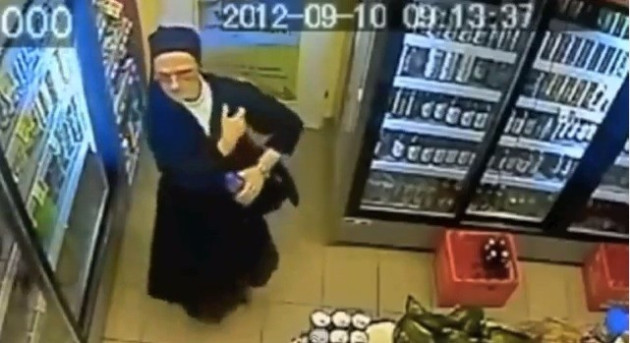 A thieving nun is an online sensation after CCTV spotted her stealing beer from an American convenience store.
Footage shows an older woman dressed in a nun's habit sneakily placing a cold bottle beneath her garments.
Then she shiftily looks toward the counter to check if anyone spotted, completely forgetting the camera above her head.
More than 1m views of the video have been racked up on video-sharing site YouTube.
It is not known if the thief was a real nun, or a crook wearing a disguise.