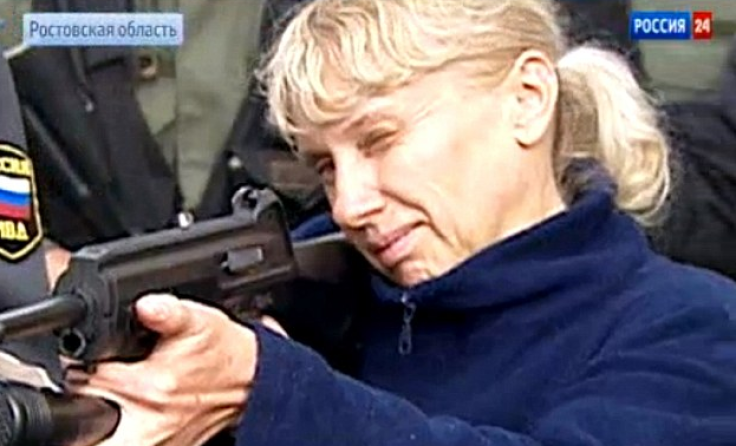 An unlikely crime family led by a nursery teacher was found guilty of ten murders including those of a police officer and his family. Prosecutors say they will be tried for at least ten more killings after a bloody spree between 2007 and 2009.
Inessa Tarverdieva left her job working with small children to pursue a criminal career with her partner Roman Podkopaev – a trained dentist – and several other family members, including her daughter.
The middle-class gang is believed to have killed up to 30 victims in the Stavropol region while living in tents and pretending to be tourists.
They often stole from their victims, but Tarverdieva admitted she had a special hatred for the police, several of whom are among the dead.
Most notoriously, Tarverdieva shot Officer Dmitri Chudakov, his wife and two daughters, aged 11 and 7, with a semi-automatic hunting rifle.
Boyfriend Podkpaev then finished them off with knives, The Times reported. After her arrest in 2013, Tarverdieva confessed to a number of the crimes and even appeared on Russian television walking police through a reconstruction of the Chudakov family massacre.
The group became known as the 'Amazons' because a knife found near one of the murder scenes was engraved "To my beloved Amazon". It later emerged that the weapon's owner was not connected to the crimes.
There other victims, including a drug control officer and his wife, who were killed and robbed of their coats, and an old man who was robbed and murdered at home.
Tarverdieva faces up to 25 years in prison along with her daughter Viktoria, 29, and sister-in-law Anastasia Sinelnik and her husband Sergei. Tarverdieva's dentist husband – Sinelnik's brother – was killed by police in a shoot-out when the gang were caught in 2009.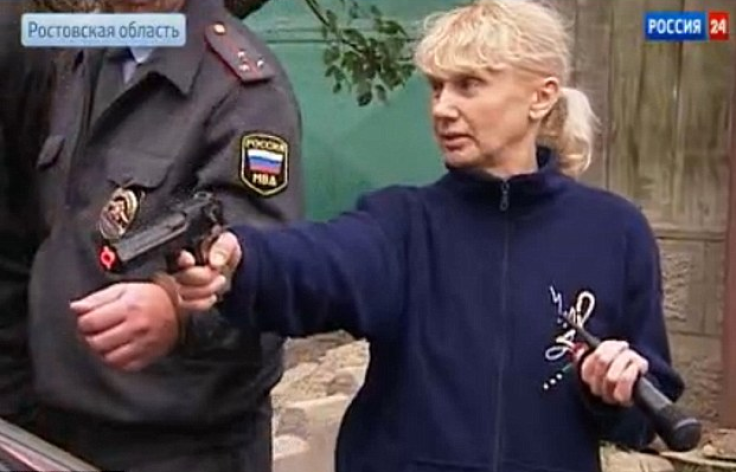 Prosecutors hope to bring more murder charges against the gang including those of other police officers as well as Tarverdieva's teenage goddaughter. They family is also accused of ten further robberies and 60 counts of theft.
Speaking in 2013, a childhood friend said: "Everyone called her Inna but in her passport she is Inessa.
"She grew up with her mother, step-father and younger brother. The family was a good one, Inessa was a beauty and many young men liked her, but her step-father watched that she was back home in time and she argued with him about it.
"She fell in love with an Azerbaijani man called Arzu, Viktoria's father. He died in mysterious circumstances at a power station where he worked.
"Podkopaev [the dentist] was a suspect and he married Inessa later. Inessa's younger brother openly talked about it. I rarely met Inessa afterwards."