The world is gripped by nut fever. Instagram accounts everywhere are proclaiming nut butter on toast to be the best thing ever. Bloggers hail it as a huge food trend. Trendy coffee shops have it on their menus. And now, the supermarket takeover has begun.
Where once there stood just simple peanut butter, the shelves are now being filled with butters made from other nuts and seeds. First came almond and cashew butter, then hazelnut, followed by walnut and sunflower-seed butters.
According to Sainsbury's, its sales of nut butters are increasing by 14% year on year. The supermarket is championing nut butters this year – especially Pip & Nut's range, with its newest honey & cinnamon-flavour butter being sold there exclusively. Pip & Nut is only a year old, but the company has grown shockingly fast: its products are already available in almost 1,300 stores in the UK. Pip & Nut told IBTimes UK that its turnover topped £600,000 in 2015 and is expected to increase to £2.5m in 2016 – that's an increase of more than 350%.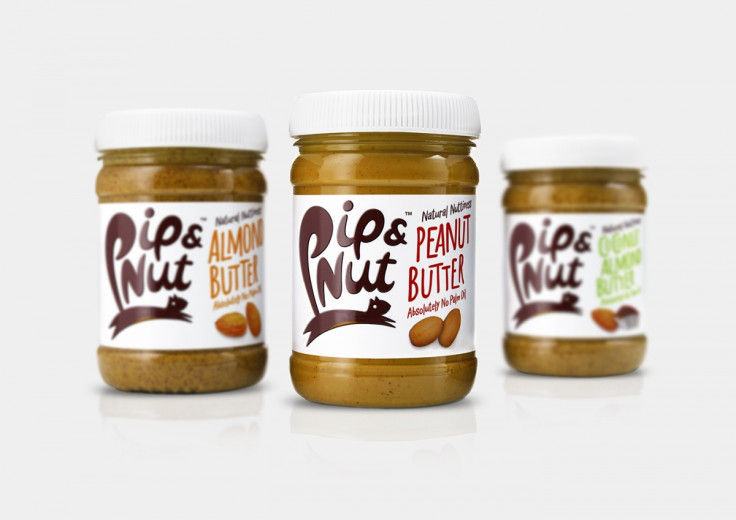 But what is it about nut butters that has people putting them in their trolleys? Or that leads people to go to Soho in London and pay £4.95 for almond butter on toast? The first answer, as it should be for any foodie fad, is that they sell well because they taste good – with delicious variations on crunchy, creamy, sweet, salty, and, well... nutty. Some companies are mixing things up with cinnamon, honey and coconut additions. Surprise, surprise: people buy food that tastes good.
For many, additional nutrition is an extra benefit of these nut butters – just make sure you're not buying brands selling over-processed butters. Natural almond butters are higher in monounsaturated fats; monounsaturated fats are generally considered to be much healthier than saturated fats – which are pretty terrible for your colesterol and, therefore, your heart. Almond butters are also generally lower in sugar than most processed-peanut-butter brands.
Walnut butter is great for omega-3: some evidence suggests that omega-3 fatty acids are beneficial to mental, as well as physical, health. Sunflower-seed butters are useful sources of fibre, magnesium, niacin and vitamin E.
Hazelnut butters can also have beneficial nutrients, but be wary: many hazelnut butters are heavily processed with a lot of added sugar. Nutella is a hazelnut butter, after all. The general rule is: don't buy nut butter with too many additives. As dietitian Lindsay Malone told Everyday Health: "The fastest way to pick a nut butter is to look at the ingredients and look for nothing but nuts."
They're beneficial for almost every lifestyle. Nut butters can be great sources of hard-to-find nutrients for people on vegan, vegetarian and other diets. So it's little wonder that they're shoving others off the breakfast table in 2016.